Massive flooding from a South Korean-constructed hydroelectric dam in Laos has left several people dead and hundreds missing, state media said.
Rescue efforts are under way amid reports that the Xepian-Xe Nam Noy hydropower facility in south-eastern Attapeu province collapsed.
The official Lao news agency KPL said the collapse released large amounts of water that swept away houses, flooded villages and made more than 6,600 people homeless.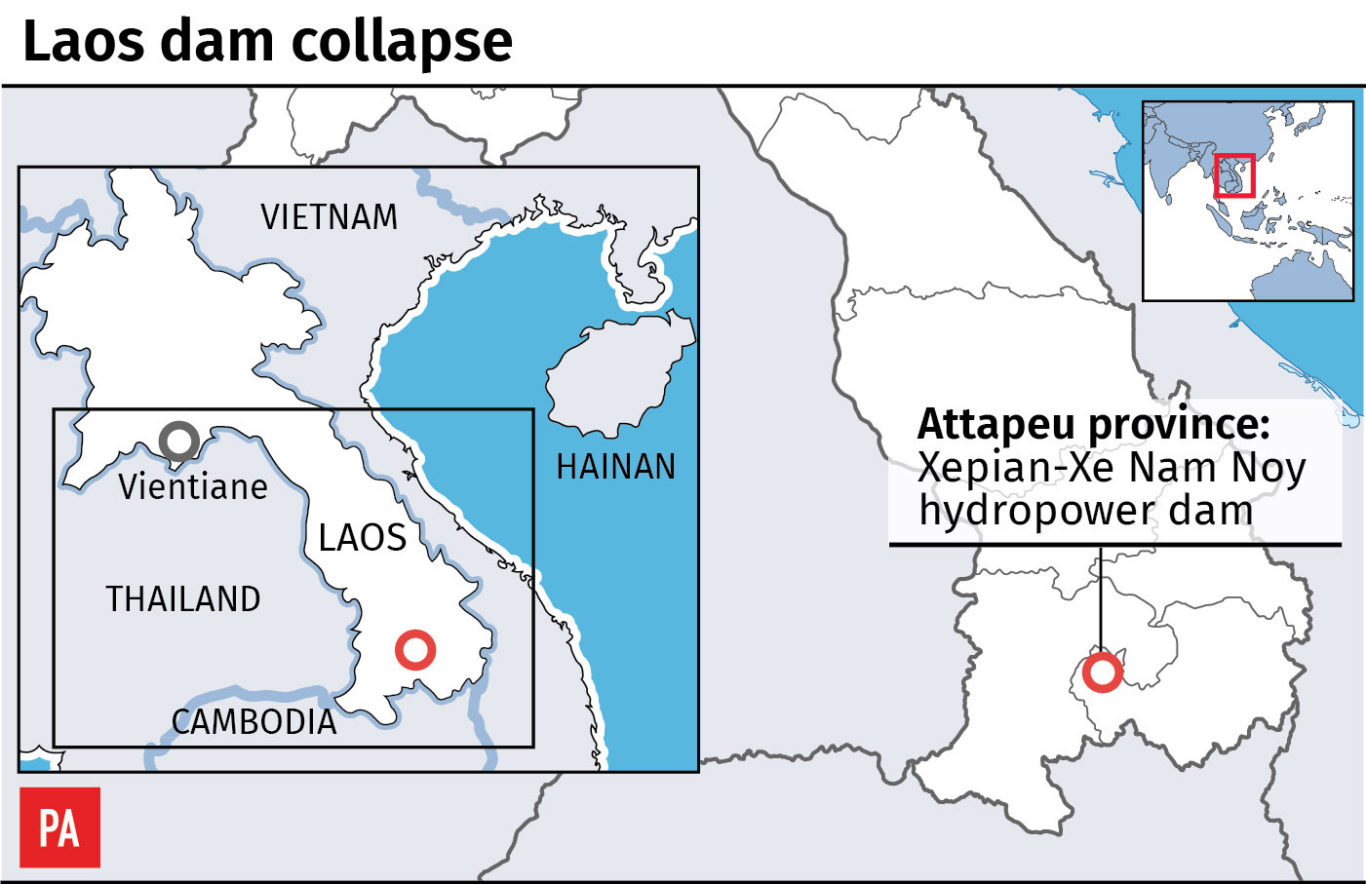 It said the dam was at risk of collapse, and rain and strong winds predicted for the next few days could make the situation worse.
The paper reported that two people were confirmed dead by Tuesday afternoon from flash floods that affected eight villages, and that the government had declared the flooded area an emergency disaster zone.
Photos and videos posted on social media showed people sitting on rooftops to escape the surging water, while others were carried to safety or rescued by boat. State media said helicopters were also being used to rescue people.
The dam was built by a joint venture led by South Korean companies with Thai and Lao partners, and was still under construction.
KPL described the portion that reportedly collapsed as a "saddle dam", which is an auxiliary dam used to hold water beyond what is held by the main dam.
Many areas of Laos have recently been hit by floods from heavy seasonal rains.
Prime Minister Thongloun Sisoulith suspended his government's planned Cabinet meeting and travelled with fellow ministers and other senior officials to Sanamxay district to monitor rescue and relief efforts.
Provincial authorities issued a call for emergency aid – clothing, food, drinking water, medicine, cash and other items – from the "party, government organisations, business community, officials, police and military forces and people of all strata".