North Korea has started dismantling key facilities at its main satellite launch site, a US research group has said.
The activity appears to be a step towards fulfilling a commitment made by leader Kim Jong Un at his summit with US President Donald Trump in June.
An official from South Korea's presidential office said on Tuesday that Seoul had also been detecting dismantlement activities at the North's Sohae launch site, but did not specify.
The North Korea-focused 38 North website said recent satellite images indicate the North began dismantling key facilities at the site, including a rocket engine test stand and a rail-mounted processing building where space launch vehicles were assembled before being moved to the launch pad.
"Since these facilities are believed to have played an important role in the development of technologies for the North's intercontinental ballistic missile (IBM) programme, these efforts represent a significant confidence building measure on the part of North Korea," analyst Joseph Bermudez wrote in the report.
Lee Choon Geun, a missile expert at South Korea's Science and Technology Policy Institute, said the North is giving up little in dismantling the rocket engine test site when it seems clear the country is satisfied with the current design of long-range weapons.
However, Mr Lee said the supposed move to dismantle the rail-mounted processing building was more notable as it potentially indicated to broader dismantlement activities at the site.
"If North Korea goes further and dismantle the entire Sohae site, that would meaningfully reduce the country's long-range missile capability by eliminating a facility where it could fire multiple ICBMs in succession," Mr Lee said.
"The North can also fire ICBMs from transporter erector launchers, but their technology with these vehicles isn't stable."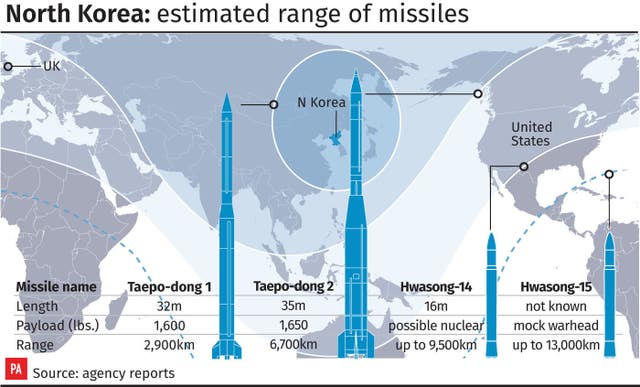 "We need further analysis to figure out why the North didn't turn the dismantlement activities into an event and whether the country is trying to control the speed of the process to maintain a pace it wants," he said.