Rescue crews and volunteers are continuing to search on land and at sea for potential further victims from Greece's deadliest forest fires for decades.
Frantic relatives looking for missing loved ones have been heading to the morgue in Athens.
Those arriving at the morgue were being informed of the necessary steps to match the missing and the dead, including providing DNA samples and dental records.
It swept through the area fanned by gale-force winds.
Hundreds fled to nearby beaches, with many swimming out to sea to escape the ferocious flames and choking smoke that killed 81 people.
The worst affected area was the seaside community of Mati, where the majority of victims were found, including 26 people found huddled together, many embracing.
Defence Minister Panos Kammenos visited Mati on Thursday morning and was heckled by distraught men and women, who accused authorities of not doing enough in the initial hours of the fire.
"People died for nothing," one woman sobbed at the minister.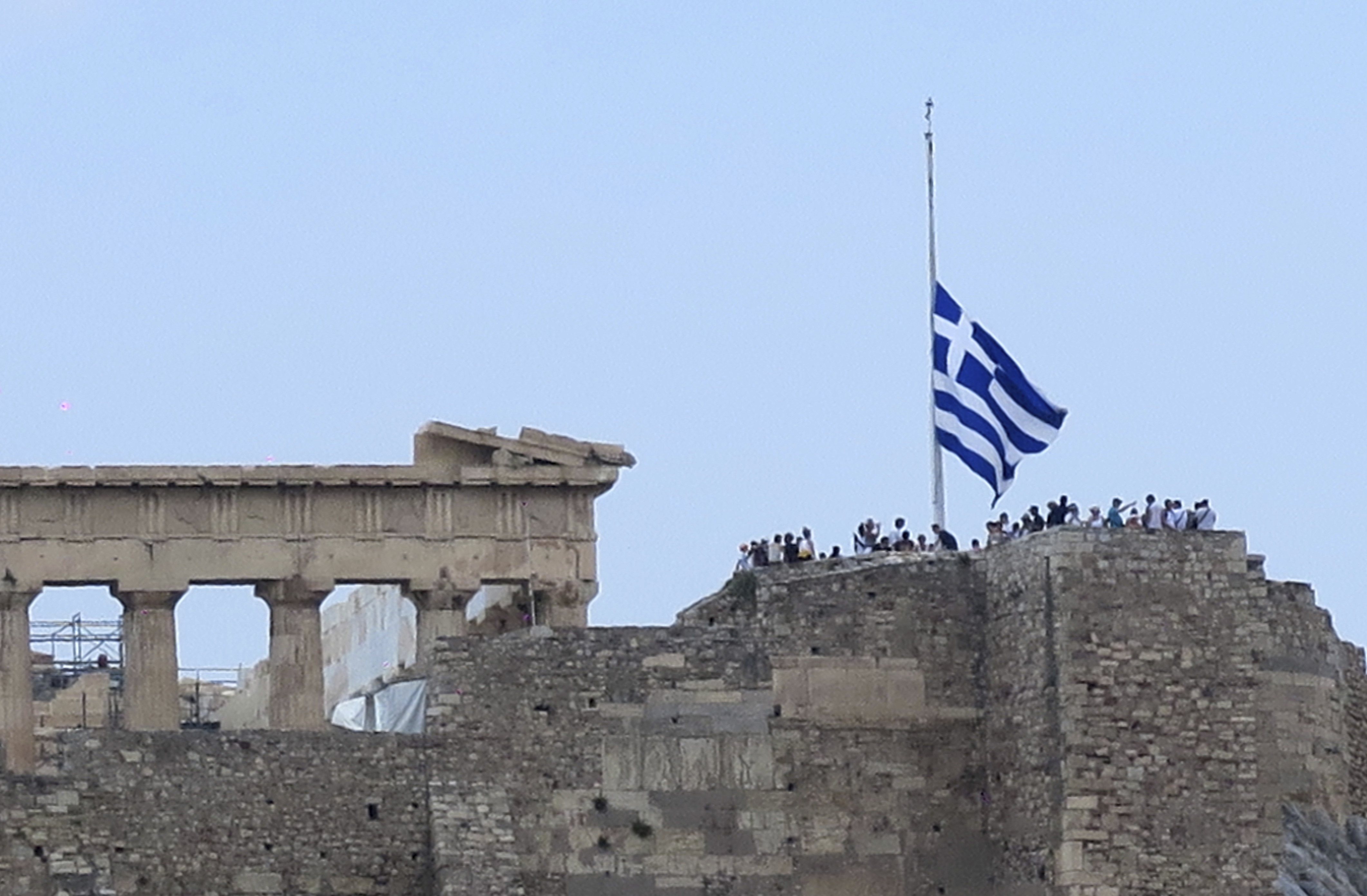 They were looking for Ms Saridou's 55-year-old sister, Eleni, who had gone swimming with a friend in Mati.
"We found her car, it wasn't burnt, nor was the house," said 60-year-old Ms Saridou. "It's just that we can't find her. I believe she's alive… nobody knows where she went."
The friend her sister had gone swimming with survived with light burns to the foot, Ms Saridou said, but they became separated in the chaos of the fire.
"We just want to find her," said Ms Saridou's 25-year-old son Asot Kostoyan. "Just to find her, nothing else."