A wildfire has torn through two small Northern California communities, killing a bulldozer operator and a firefighter, destroying dozens of homes and forcing thousands of terrified residents to flee.
Flames swept through the communities of Shasta and Keswick before jumping the Sacramento River and reaching Redding, a city of about 92,000 people and the largest in the region.
The so-called Carr Fire is "taking down everything in its path," said Scott McLean, a CalFire spokesman for the crews battling the blaze.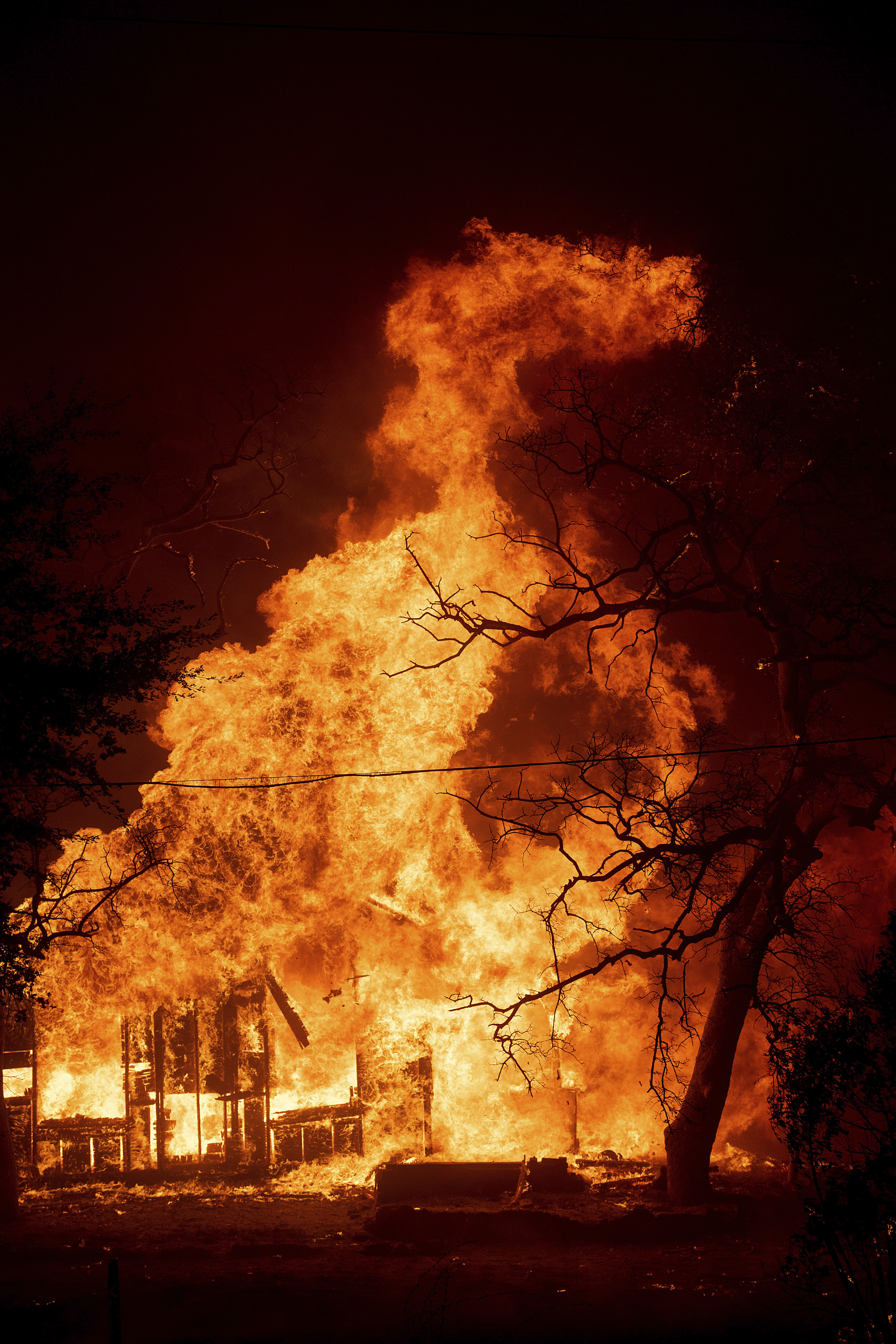 Mr McLean said: "When it hit, people were really scrambling. There was not much of a warning."
"Really we're in a life-saving mode right now in Redding," said Jonathan Cox, battalion chief with CalFire.
"We're not fighting a fire. We're trying to move people out of the path of it because it is now deadly and it is now moving at speeds and in ways we have not seen before in this area."
Some residents drove to hotels or the homes of family members in safer parts of California, while other evacuees poured into a shelter just outside of town.
Several people have been treated for burns, while rescue crews found the body of a bulldozer operator who was hired privately to clear vegetation in the blaze's path, Mr McLean said.
The California Department of Forestry and Fire Protection said later that a firefighter in the city of Redding was killed tackling the blaze in Shasta County.
Other firefighters and a number of civilians had burns, but the extent of their injuries was not immediately known, Mr McLean said.
"It's just chaotic. It's wild," he said. "There's a lot of fire, a lot of structures burning."
The 45-square-mile fire that began on Monday tripled in size overnight on Thursday amid scorching temperatures, low humidity and windy conditions. It was sparked by a mechanical issue involving a vehicle, CalFire said.
At least 125 homes were destroyed, according to the Associated Press.
Earlier, fire officials has said 65 structures had been destroyed by the fast-moving blaze in Shasta County.