Technology companies led a slide in US stocks, adding to the market's losses from another tech-driven sell-off a day earlier.
Twitter plunged more than 20%, its second-biggest loss since going public in 2013, after the social media network said its monthly users declined in the second quarter.
While technology stocks made up much of the market's drop, smaller-company stocks fell more than the rest of the market.
The losses outweighed gains in banks and phone companies.
Even so, the S&P 500, the market's benchmark index, had its fourth weekly gain in a row.
"There were clearly high expectations coming into second-quarter earnings and we've seen where companies have performed well relative to those expectations, they've typically been rewarded, and where they have fallen short of those expectations, either in current quarter or future guidance, is where you're seeing (selling) occur," said Bill Northey, senior vice president at US Bank Wealth Management.
The S&P 500 index fell 18.62 points, or 0.7%, to 2,818.82.
The Dow Jones Industrial Average slid 76.01 points, or 0.3%, to 25,451.06.
The Nasdaq composite index, which is heavily weighted with technology companies, lost 114.77 points, or 1.5%, to 7,737.42.
The Russell 2000 index of smaller-company stocks gave up 32.02 points, or 1.9%, to 1,663.34.
This was the busiest stretch of the second-quarter earnings season, with roughly a third of companies in the S&P 500 reporting results.
While some companies posted results that fell short of analysts' forecasts, most delivered better-than-expected results and favourable outlooks.
Of the 49% of the companies in the S&P 500 that had issued quarterly results as of Friday, some 65% reported earnings and revenue that beat analysts' forecasts, according to S&P Global Market Intelligence.
That has reinforced the underlying perception in the financial markets that the US economy is performing strongly and that the Federal Reserve will raise interest rates again next week.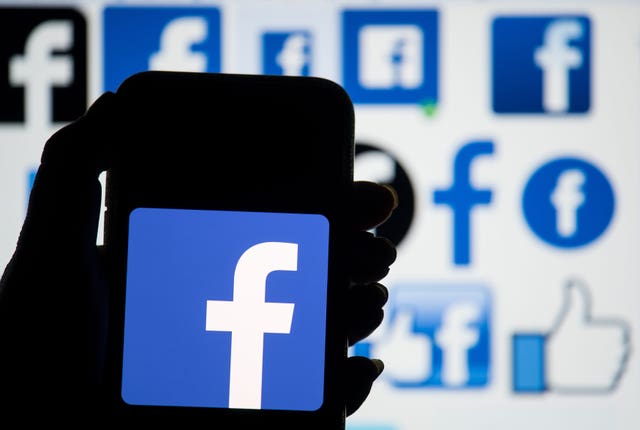 That is the fastest pace since 2014, driven by consumers who began spending their tax cuts and exporters who rushed to get their products delivered ahead of retaliatory tariffs.
The economic snapshot had been widely expected, so it did not have a noticeable impact on the market or the sell-off in technology stocks.
For the second straight day a social media company led a steep decline in the technology sector.
Twitter plummeted 20.5% to 34.12 dollars after the company disclosed user totals and a forecast that disappointed investors.
Snap, the company behind the Snapchat messaging app, slid 4% to 12.83 dollars. Facebook shares gave up 0.8% to 174.89 dollars a day after the social media giant led a slide in technology stocks that snapped the S&P 500's three-day winning streak.
Facebook's steep drop, which erased nearly 120 billion dollars of the company's market value, was brought on by its warning to investors that it sees slower revenue growth ahead.
With Friday's losses, Facebook shares came within a hair's length of finishing in a bear market, which is defined as a drop of 20% from a recent peak.