A homeless man who went viral after he was pictured handing out CVs at the side of the road has been flooded with more than 200 job offers.
David Casarez was pictured in Silicon Valley, California, holding a handwritten cardboard sign which reads: "Homeless. Hungry 4 success. Take a resume."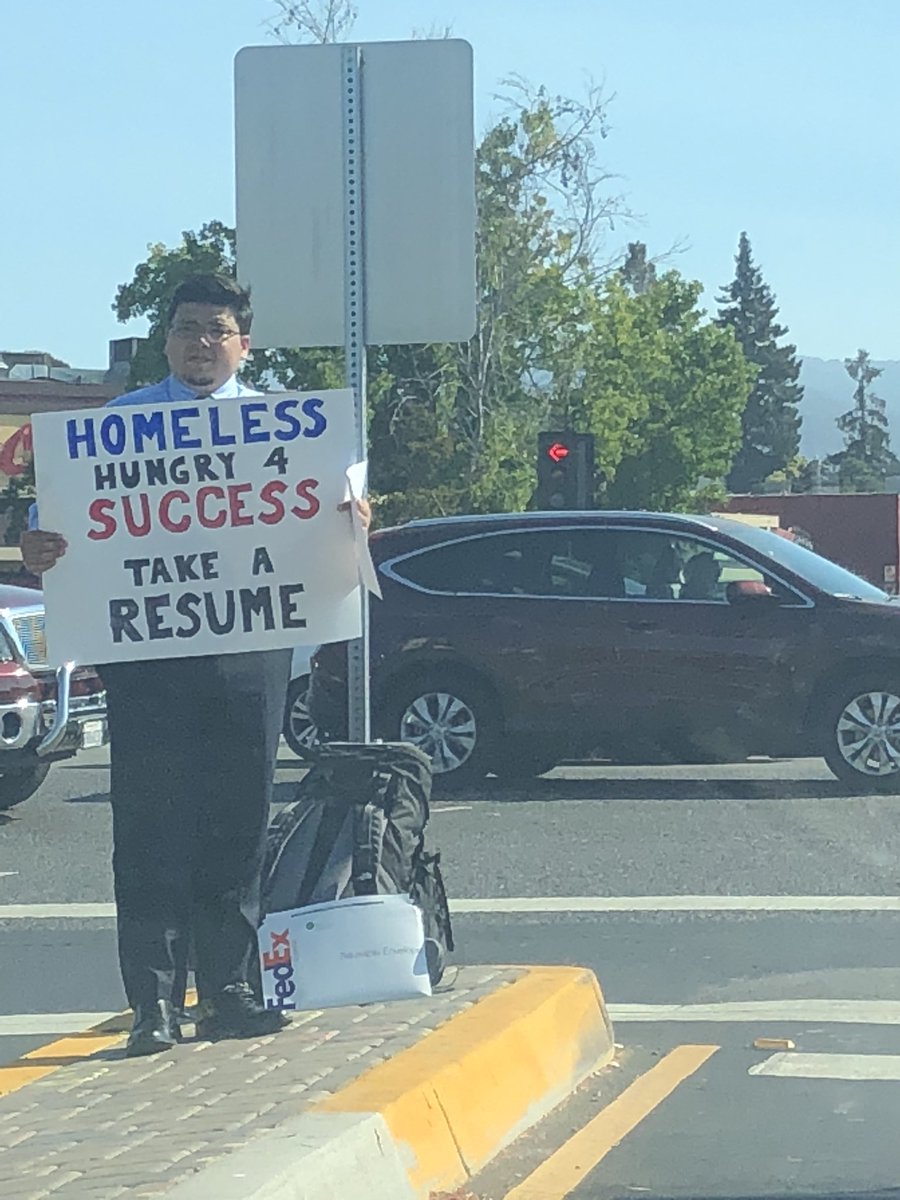 David told the New York Post that he has since been contacted by hundreds of companies.
"Google reached out to me," he told the outlet. "So many other companies. Pandora. A bunch of start-ups.
"A product manager from Bitcoin.com was wondering if I could work remotely or if I want to relocate to Tokyo.
"But tonight, I'll be back on my bench in Rengstorff Park."
David said he quit a web developer job to move to Silicon Valley from Texas to make his own tech start-up, but ran out of money and was forced to live in his van.
He lived there for more than a year until the Ford Transit was repossessed, and has slept in the park since.
On Friday he said he dressed as best as he could, grabbed a stack of CVs and set himself up with his sign at the spot where Jasmine saw him.
"It was basically a make-or-break moment," he said. "I was thinking, you know, like this was like my last stop. If this didn't work, I'd go back home and give up on my dream."