Thousands more people have fled their homes after wildfires surged near a small lake town in Northern California.
In all, more than 10,000 people are under mandatory evacuation orders from the two blazes in Mendocino and Lake counties.
Those fires are among 17 burning across the state, where fire crews are stretched to the limit – although the advance of the state's largest, deadliest blaze has now slowed slightly after days of explosive growth.
Ed Bledsoe told CBS News he did not know his home was in danger when he left his wife, Melody, and the four- and five-year-old children to run an errand on Thursday.
Mr Bledsoe said he received a phone call from his wife 15 minutes later saying he needed to get home because the fire was approaching. He said one of the children told him the blaze was at the back door. When he tried to return, the road was blocked with cars, and flames prevented him from returning on foot.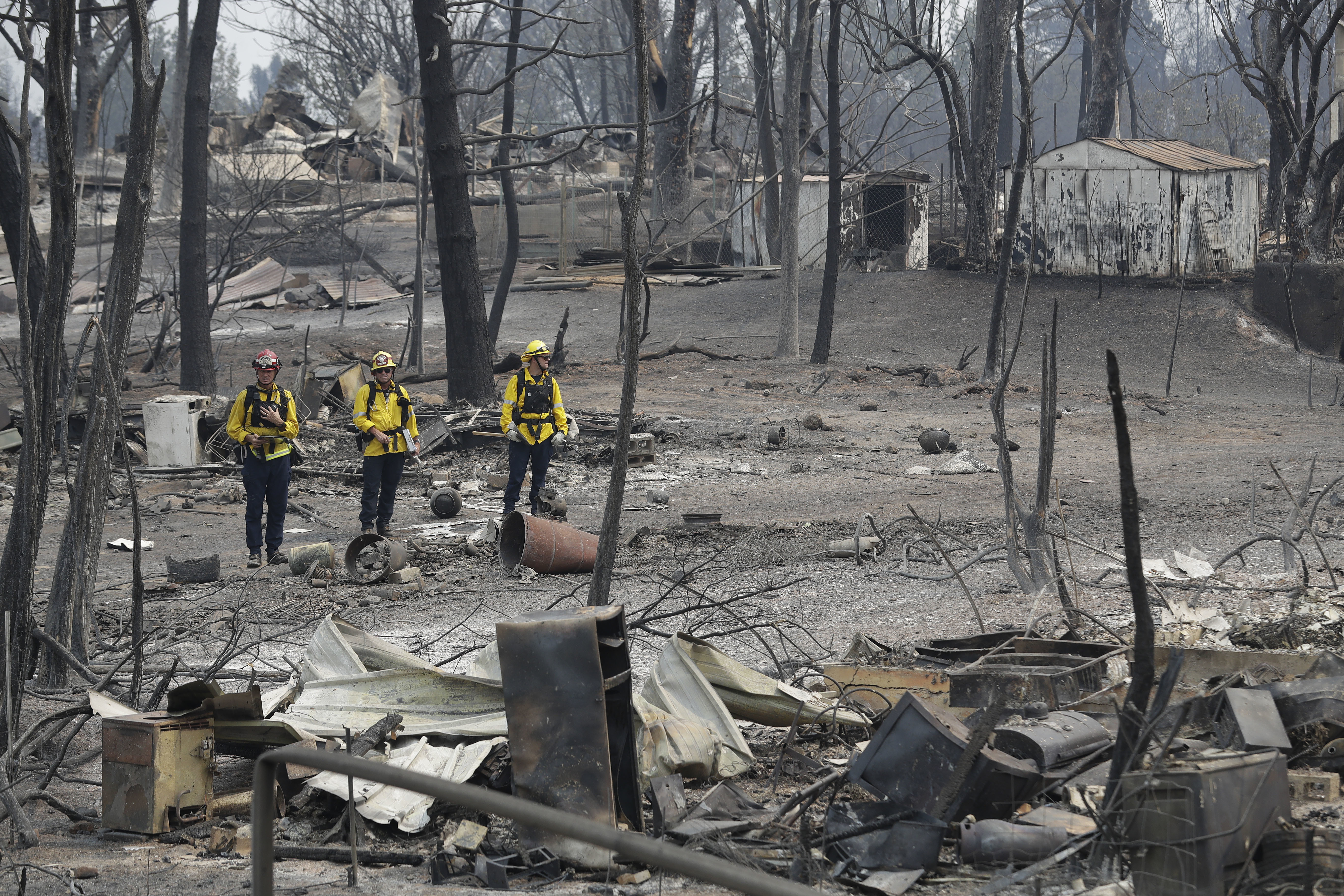 The latest evacuations included about 1,000 people in Mendocino County.
The rest are in Lake County, where residents of the town of Lakeport, which has a population of 5,000, were ordered to leave on Sunday night. Two other towns with about 5,000 people are also under mandatory evacuation.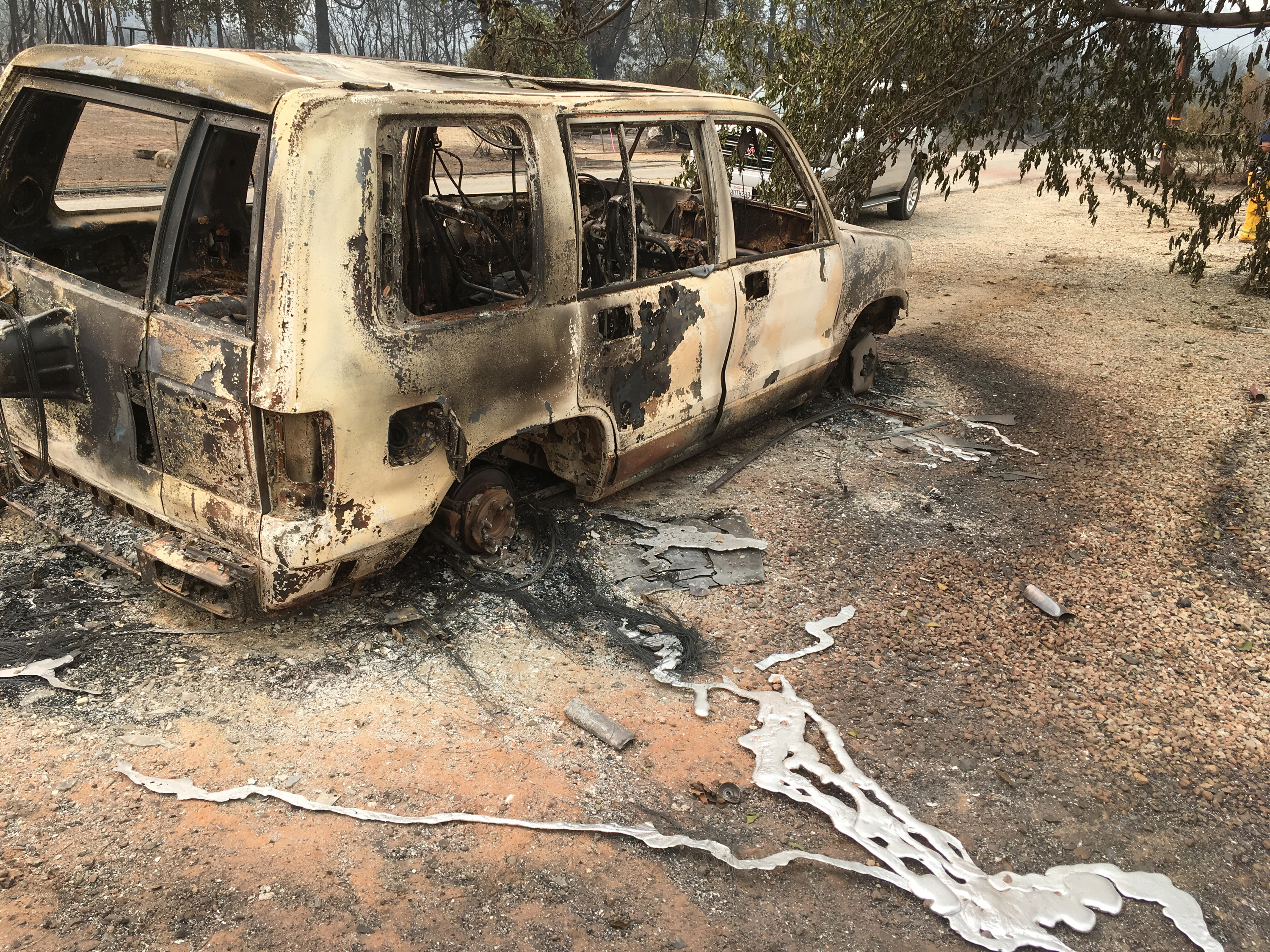 The wildfires that started on Friday are about 100 miles south-west of Redding.
Crews handling the blaze near Redding struck a hopeful tone for the first time in days as the massive fire slowed after days of rapid expansion.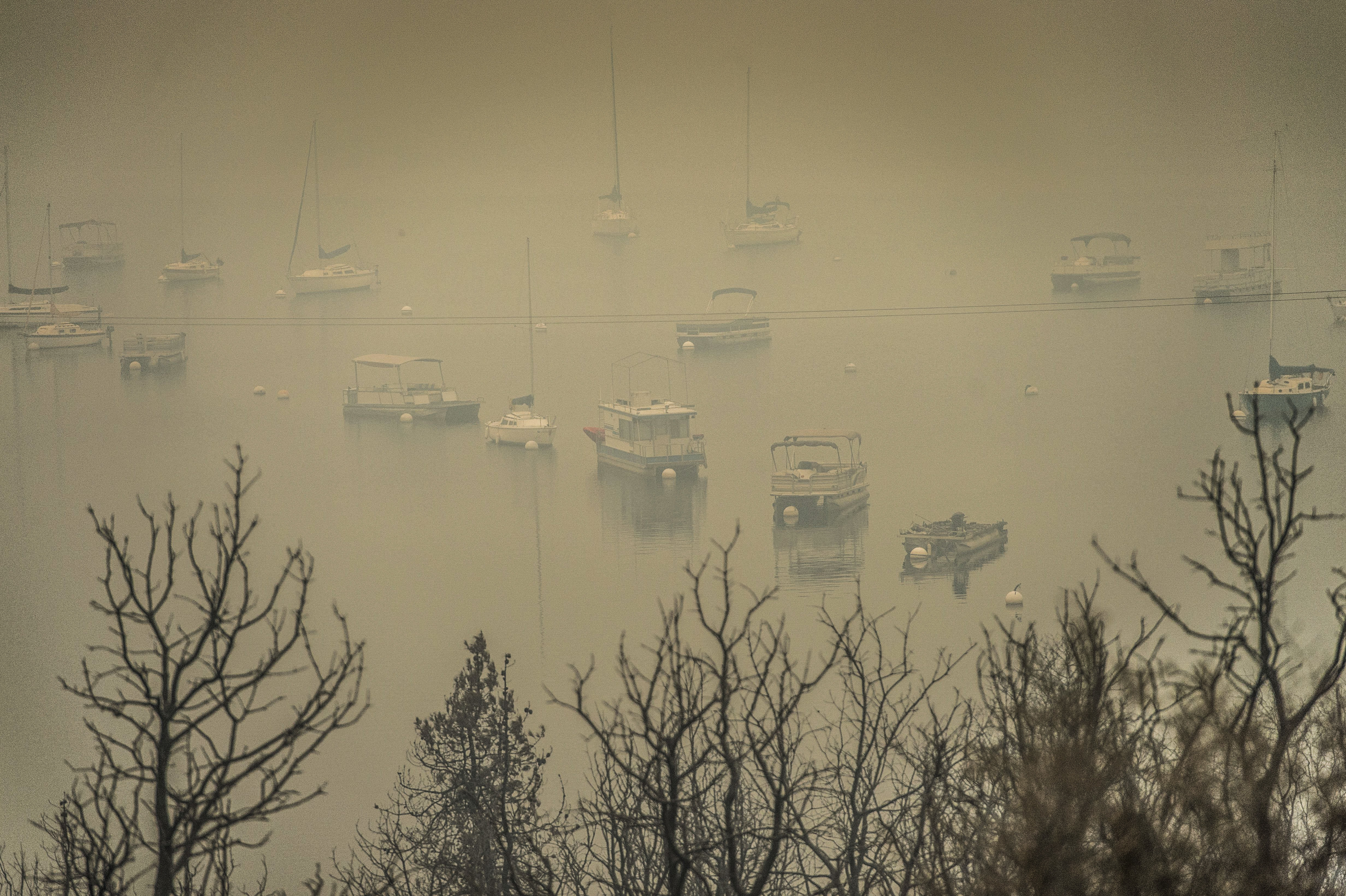 As of Monday, the Redding fire had destroyed 723 homes, up from a previous count of 657 homes.
Shasta County Sheriff Tom Bosenko said authorities found a sixth victim of the blaze at a home that was consumed by flames, though he declined to say where. The victim's identity has not been released.
Authorities are also investigating at least 18 missing persons reports, though many of them may simply be people who have not checked in with friends or family, police said.