Former Democratic Republic of Congo vice president Jean-Pierre Bemba has returned to the country to register as a presidential candidate in December's long-delayed election.
His return comes more than a decade after his arrest in Belgium led to a trial at the International Criminal Court over war crimes.
Bemba arrived in a private jet in the capital Kinshasa to throngs of supporters that included members of his opposition Movement for the Liberation of Congo party, amid a strong police presence.
His arrival shakes up the political landscape in one of Africa's most turbulent nations as the opposition worries that President Joseph Kabila, whose mandate ended in late 2016, will find a way to hold on to power.
Mr Kabila has been in power since 2001, and his government has blamed delays on the difficulties of organising a vote in the vast country.
While the international community's patience frays – the United States last week warned Mr Kabila that "the time for posturing is over" – DR Congo's president has remained quiet on his role in the upcoming election and declared that his country is rejecting foreign meddling and funding the vote itself.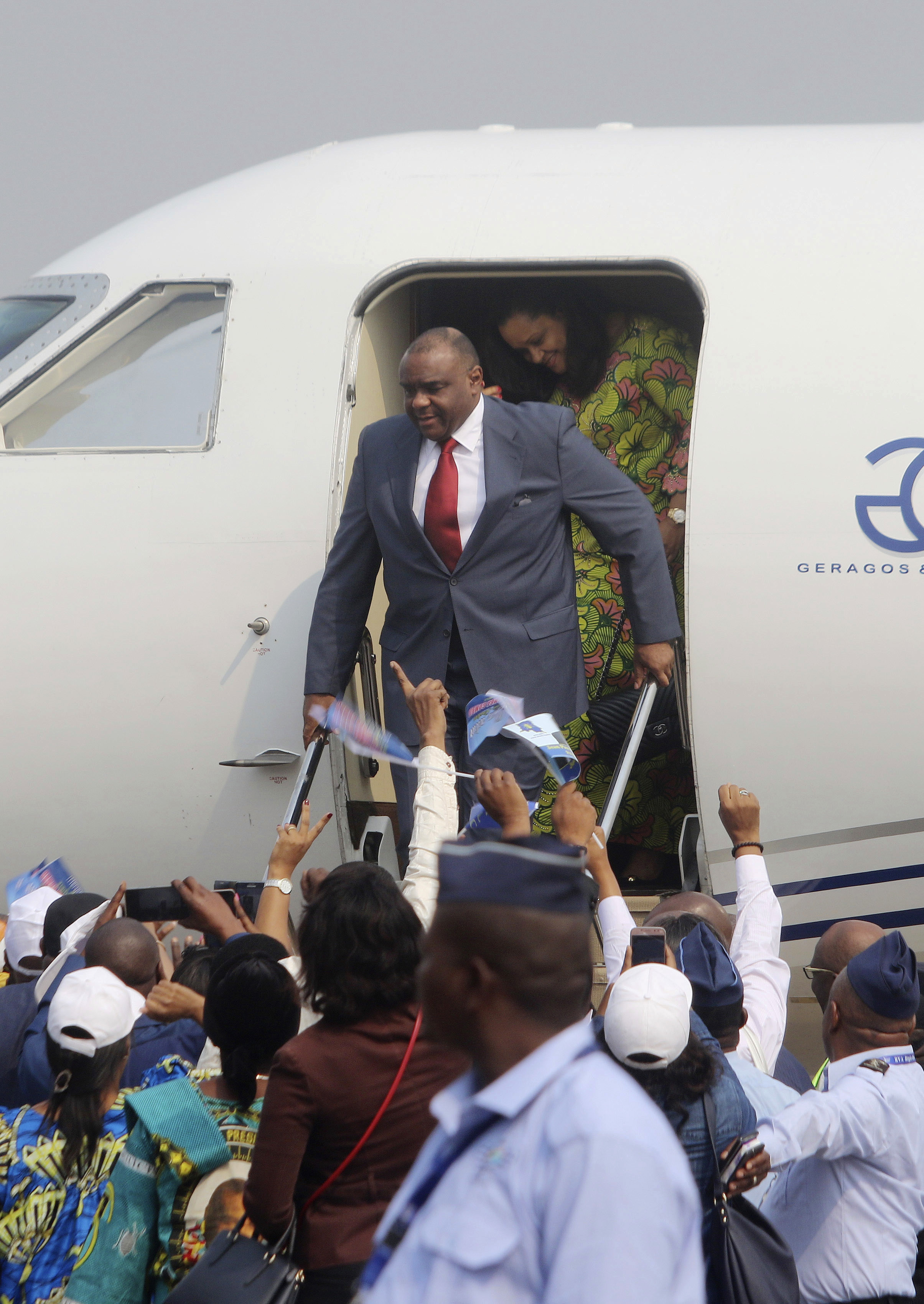 He was granted a diplomatic passport to return to DR Congo because he is still a senator.
In an interview with the Associated Press over the weekend, Bemba said he wants DR Congo's opposition to rally around a single challenger to Mr Kabila and will "give all my support" if that challenger is not him.
Just weeks ago, few had suspected Mr Bemba would be in a position to compete.
In a surprising ruling in June, appeals judges with the ICC overturned Bemba's convictions for murder, rape and pillaging committed by his Movement for the Liberation of Congo forces in neighbouring Central African Republic in 2002 and 2003.
He had been sentenced in 2016 to 18 years in prison but maintained his innocence.
He still awaits a final sentencing at the ICC in another case in which he was convicted of interfering with witnesses.
Another popular opposition leader, Moise Katumbi, has promised to return to DR Congo this week to stand in elections.
Demonstrations over DR Congo's election delay have turned deadly in the past, and Pope Francis and others appealed for calm after police in January used tear gas to disperse ambassadors and others at a mass at Kinshasa's Catholic cathedral to honour protesters killed.