At least 11 people were shot and killed and about 70 others wounded over the weekend in Chicago.
Police attributed the spike in violence to gangs and US President Donald Trump's lawyer, Rudy Giuliani, used it to criticise the city's Democratic leadership.
The violence peaked early on Sunday, including one shooting on the city's South Side that wounded eight people.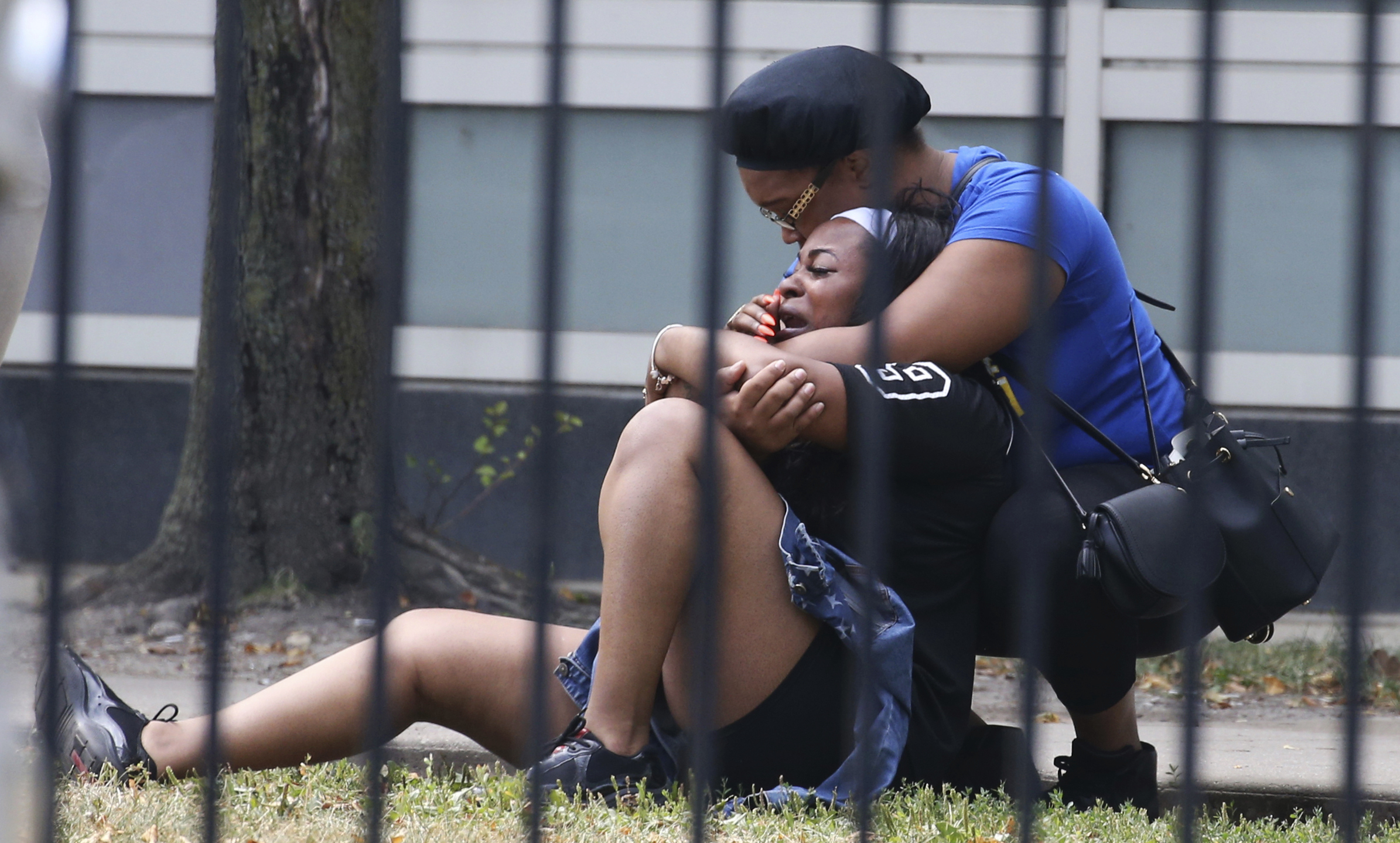 Gang members are using large summer crowds as cover in some cases, police patrol chief Fred Waller said.
"They take advantage of that opportunity and they shoot into a crowd, no matter who they hit," he said.
Police have said violent crime has declined overall in Chicago. But anti-violence protesters have blocked highways to voice their outrage.
Chicago's gun violence has drawn widespread attention, including from Mr Trump and his lawyer, Mr Giuliani, who blamed the problem on Chicago's long-time "Democratic rule" in a series of tweets on Sunday and Monday.
The former New York City mayor also tweeted his support for Chicago's former superintendent, Garry McCarthy, referring to him as "Jerry" and calling him a "policing genius".
Mr McCarthy announced this year that he plans to run for mayor next February against Democratic Mayor Rahm Emanuel, who fired Mr McCarthy in 2015 after the release of dashcam video showing a white police officer shooting a black teenager 16 times.
Misspelling Mr Emanuel's last name, Mr Giuliani tweeted: "He can do a lot better than Mayor Emmanuel who is fiddling while Chicago burns."
Mr Giuliani also falsely claimed that Chicago had "63 murders this weekend".