Pakistani cricket star-turned-politician Imran Khan has been sworn in as prime minister after his party won the most votes in last month's election.
His victory came despite protests by opposition parties, which accuse the security services of intervening on his behalf.
Mr Khan took the oath of office on Saturday, a day after being elected by a majority of legislators in the National Assembly.
His Tehreek-e-Insaf party won the most seats in July 25 national elections but fell short of an outright majority. It allied with independents to form a coalition.
Opposition parties have held regular protests since last month's election, alleging vote rigging by the powerful security establishment. Security officials have rejected the allegations.
Mr Khan has vowed to investigate the charges of voting fraud, saying neither he nor his party was involved in any wrongdoing.
"We have not committed any rigging," he told legislators in a speech after being sworn in.
He secured 176 votes in the assembly on Friday, defeating opposition candidate Shahbaz Sharif of the Pakistan Muslim League, who got 96 votes.
He has promised "ruthless accountability" to combat corruption, and says he will move to a small house in Islamabad rather than live in the lavish prime minister's residence.
Mr Khan acquired a reputation as a playboy during his cricketing years but embraced conservative Islam after entering politics.
His first wife was the wealthy British heiress Jemima Goldsmith, who he married in 1996. Their two sons live with Ms Goldsmith.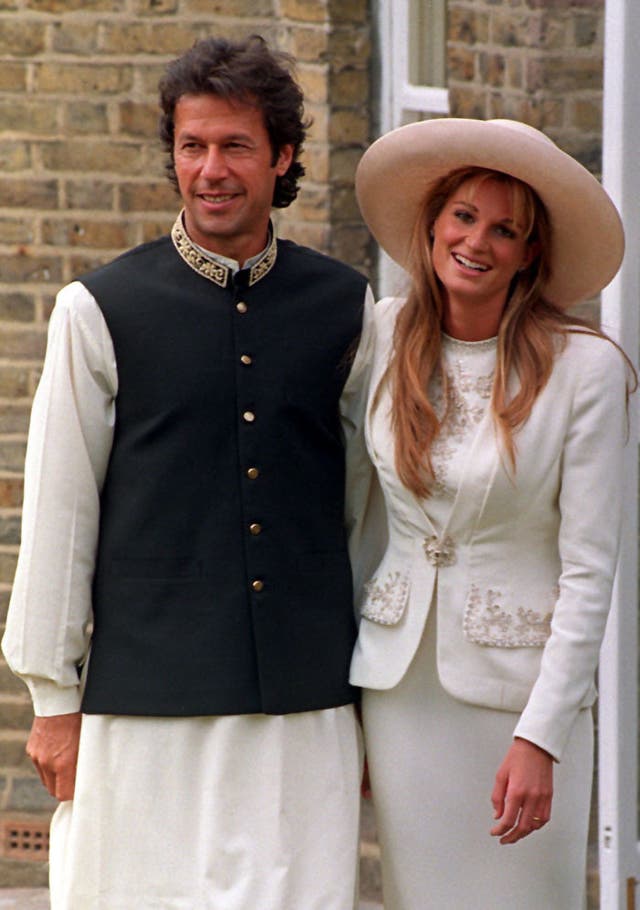 Mr Khan emerged as a critic of the so-called war on terror after the 9/11 attacks, accusing the US of fuelling extremism by carrying out drone strikes in Pakistan that killed civilians.
He has also expressed support for a controversial law that makes blasphemy against Islam punishable by death.
His critics in Pakistan have branded him "Taliban Khan", accusing him of sympathising with extremists.
He has denied those charges, and struck a more moderate tone in this year's campaign, saying he was committed to defeating Islamic extremists and cultivating good relations with the US, which for years has demanded that Pakistan do more to combat militancy.
He has expressed support for a peace process in neighbouring Afghanistan that would end 17 years of war between the US-backed government and the Taliban.