Disposable contact lenses being discarded down the drain are posing a threat to the environment by contributing to plastic pollution, according to new research.
The study by The Arizona State University (ASU) suggests around 2-3 billion lenses are flushed down the toilet each year in the US, generating 20-23 metric tons (44,000-51,000 lbs) of wastewater plastics.
Charles Rolsky, a PhD student at ASU and one of the study authors, said: "We found that 15-20% of contact-lens wearers are flushing the lenses down the sink or toilet.
"This is a pretty large number, considering roughly 45 million people in the US alone wear contact lenses."
These lenses then end up in wastewater treatment plants and farmland as sewage sludge, according to the researchers.
The pieces then eventually find their way into human food supply, while posing an ecological risk to birds, worms and other vulnerable species.
Contact lenses are generally made using a mixture of silicones, fluoropolymers and acrylic glass to create a soft material that allows oxygen to pass through the lens to the eye.
According to the researchers, these materials are not routinely screened for environmental monitoring studies, which is why pollution from contact lenses has avoided detection until now.
The team exposed five polymers in contact lenses to microorganisms found in wastewater treatment facilities.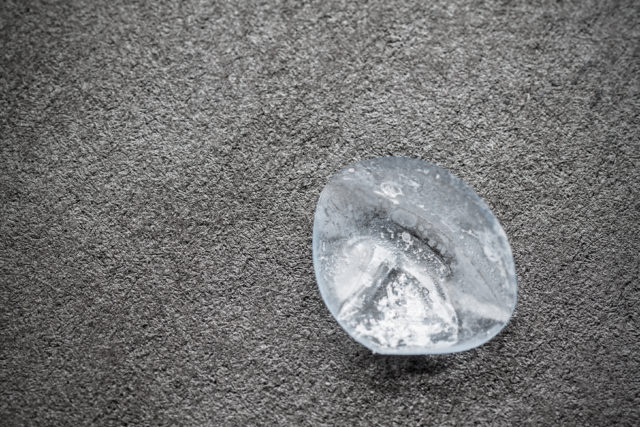 "When the plastic loses some of its structural strength, it will break down physically.
"This leads to smaller plastic particles which would ultimately lead to the formation of microplastics."
The researchers want manufacturers to provide information on the label, which includes telling people how to properly dispose of their contact lenses.
At present, there is no way to recycle lenses, although one manufacturer – Bausch + Lomb – has recently introduced a recycling programme.
Rolf Halden, director of the Biodesign Institute's Center for Environmental Health Engineering at ASU, said: "A desirable long-term outcome would be to create lenses from polymers that are fine-tuned to be inert during use but labile and degradable when escaping into the environment."
The results of the research were presented at the national meeting of the American Chemical Society in Boston.