A man has been sentenced to 130 days in jail for drunken behaviour, including harassing a bison that had stopped traffic in Yellowstone National Park.
Raymond Reinke's crimes drew national attention when at least one Yellowstone visitor caught his interaction with a bison on video.
Reinke, of Pendleton, Oregon, pleaded guilty during a US federal court appearance in Mammoth, Wyoming, where cases from Yellowstone park are heard.
US Magistrate Judge Mark Carman sentenced him to 60 days in jail for harassing wildlife, 60 days for interfering with law enforcement and 10 days for disorderly conduct.
He was given credit for 21 days served.
Reinke, 55, is banned from Grand Teton, Yellowstone and Glacier national parks for a five-year probationary period during which he is not allowed to drink alcohol.
His planned chemical dependency treatment is now court-ordered.
"I'm sorry to the buffalo. He didn't deserve what I did to him," Reinke said, ABC Fox Montana reported.
US Attorney Leo Pico described Reinke's behaviour as the "most egregious" case of animal harassment he had seen in Yellowstone.
The judge told Reinke: "You're lucky the bison didn't take care of it, and you're standing in front of me."
Reinke was first cited for public intoxication and interfering with law enforcement in Grand Teton National Park on July 28.
He spent a night in jail before posting a 500 dollars bond.
A few days later in Yellowstone, Reinke got in trouble after getting out of the car to see if there was a way he could help clear a traffic jam.
When he saw the bison on the road he decided to try to herd it off, the Bozeman Daily Chronicle reported.
"I thought I was doing what was appropriate," Reinke said.
"I just didn't think. That's my stupidity."
In the viral video, Reinke is seen walking up to a bison waving his arms.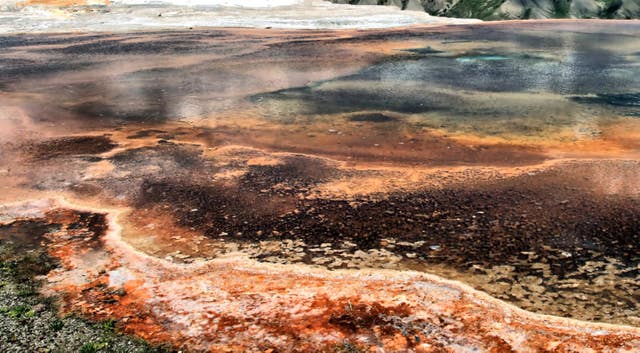 Yellowstone National Park regulations require people to stay 25 yards away from bison.
He was cited for intentionally disturbing wildlife and having an open container of alcohol, but rangers were unaware of the conditions of his bond, which required him to remain law-abiding and avoid alcohol.
However, Reinke had mentioned his next stop was Glacier National Park.
When officials put the whole story together a judge revoked Reinke's bond in the Grand Teton case and rangers arrested him in Glacier park on August 3.
Officials say he was causing a disturbance there, as well, but he was not cited.