Five tourists have been rescued from a flooded holiday home in Hawaii as Hurricane Lane turned north after dumping nearly two feet of rain on the mostly rural Big Island.
Emergency crews helped the California holidaymakers from a home they were renting in Hilo after a nearby gulch overflowed and it flooded on Thursday.
Suzanne Demerais said a tiny waterfall and small stream flowed near the home when she first arrived with four of her friends from the Los Angeles area.
However, the stream turned into a torrent and the river rose rapidly over 24 hours. Hawaii County firefighters, who were in touch with the home's owner, decided to evacuate the group before the water rose further. They floated the five out on their backs, Ms Demerais said.
Hurricane Lane, which was still offshore, lashed the Big Island with nearly 20in of rain in about 24 hours. It was packing maximum sustained winds of 120mph, making it a Category 3 hurricane.
Forecasters say it will move close to or over portions of Hawaii's main islands late on Friday, bringing dangerous surf of 20ft.
About 200 miles north of Hilo, on the state's most populated island of Oahu, employees of the Sheraton Waikiki resort filled sandbags to protect the ocean-front hotel from surging surf.
Stores along Waikiki's glitzy Kalakaua Avenue stacked sandbags along the bottom of their glass windows to prepare for heavy rain and flash flooding.
Police on loudspeakers told surfers and swimmers to get out of the water, saying the beach would be closed until further notice.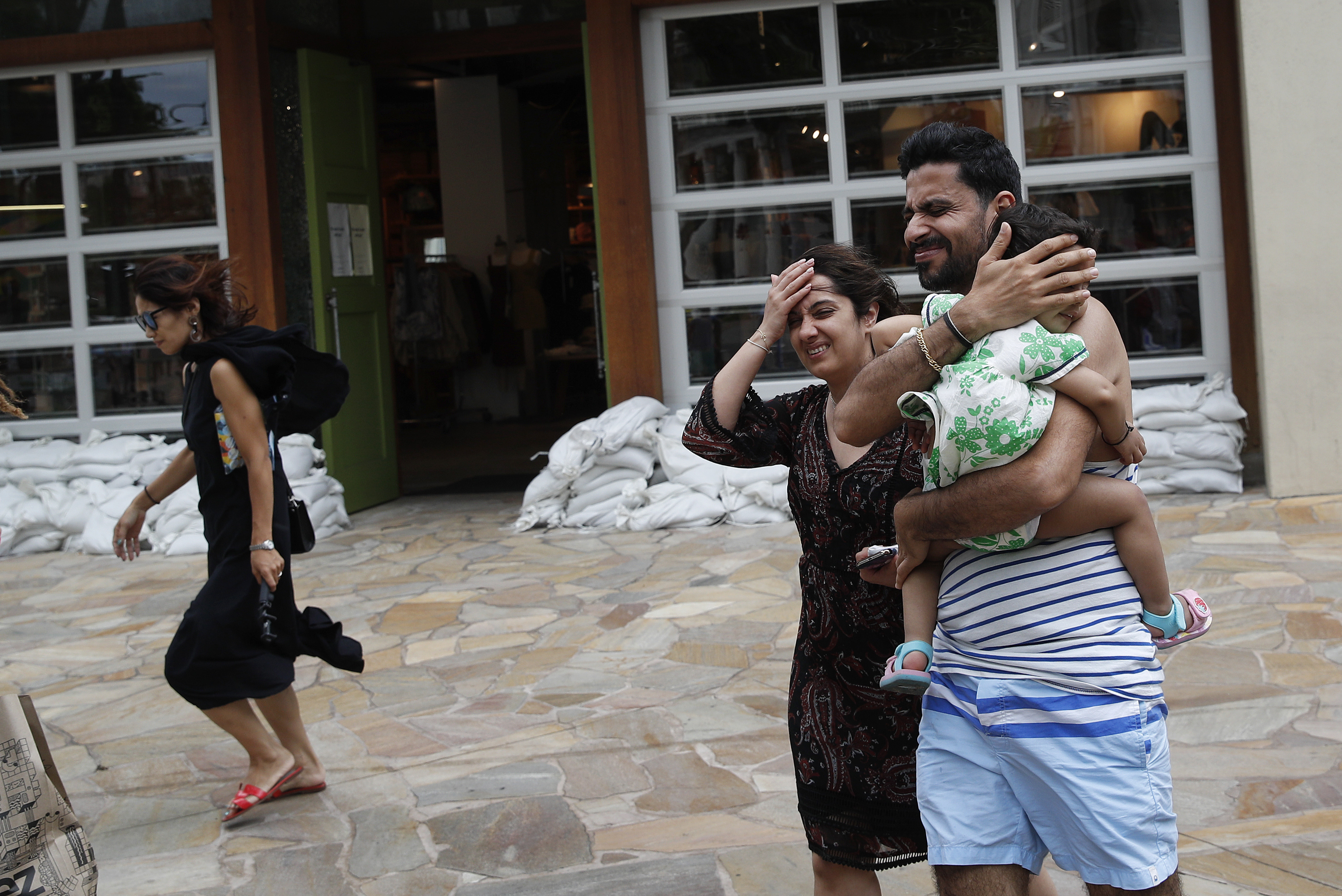 At the Hilton Hawaiian Village, guest Elisabeth Brinson said hotel staff left a notice that the rooms will still have water and phone service, and a back-up generator would power one lift per building in the event of a power cut.
Lane was not projected to make a direct hit on the islands but officials warned that even a lesser blow could do significant harm. Some areas could see up to 30 inches of rain.
United Airlines cancelled its Friday flights to and from Maui. The airline added two additional flights from Honolulu to San Francisco on Thursday to help transport people off the islands.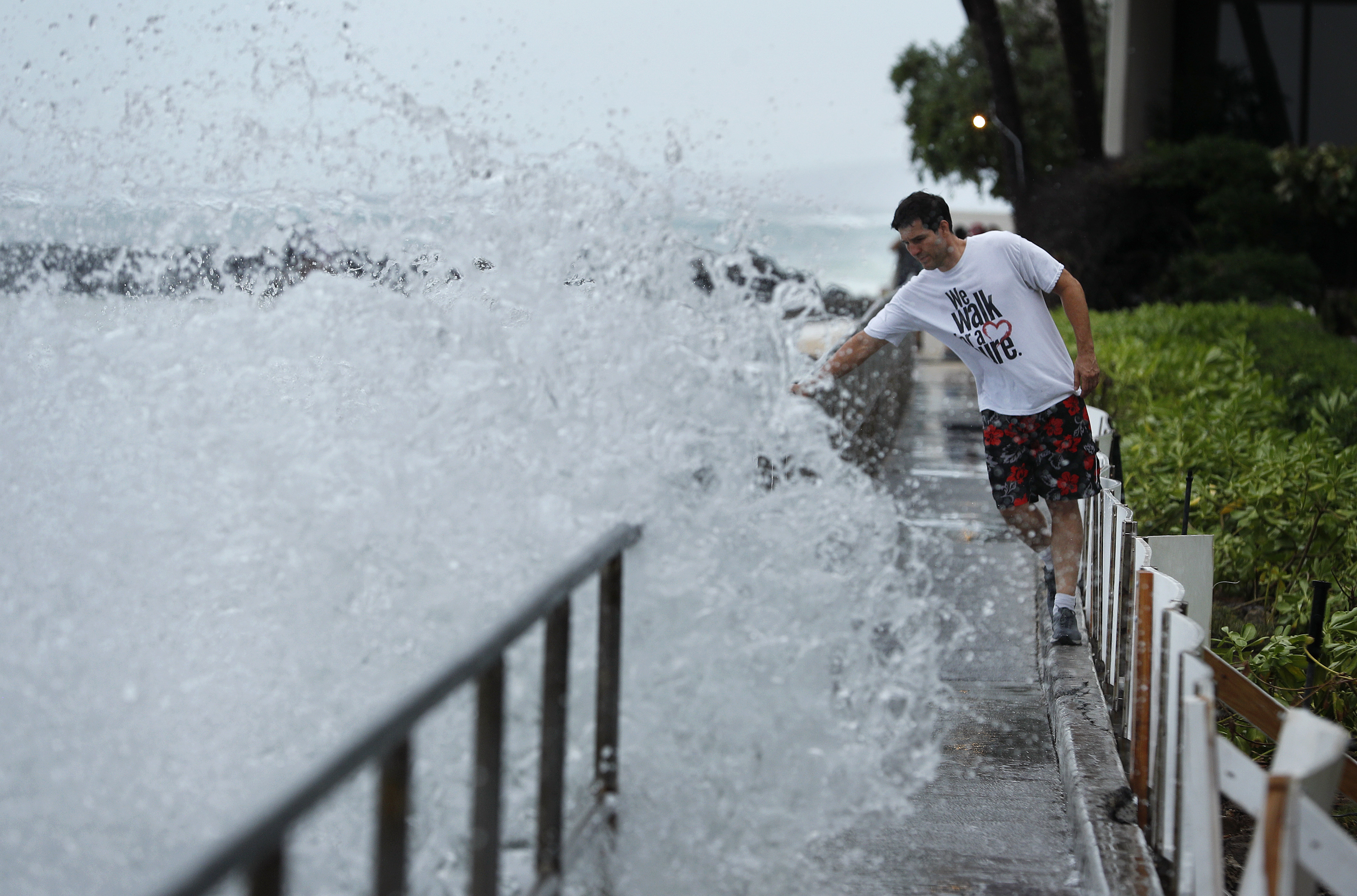 Honolulu shopping malls and office buildings closed early on Thursday and planned to shut their doors on Friday.
Shelters were open throughout the islands, with 350 people in them in Oahu. Aid agencies were also working to help Hawaii's sizable homeless population, many of whom live near beaches and streams that could flood.
The National Weather Service downgraded the Big Island to a tropical storm warning, meaning it expects sustained winds of 39mph to 73mph on the island instead of stronger hurricane force winds.
However, a hurricane warning remains in effect for Oahu and Maui County.