Multiple people are dead and "many" have been taken to hospitals after a mass shooting at a riverfront shopping centre in Jacksonville that was hosting a video game tournament, police in Florida have said.
The Jacksonville Sheriff's Office is reporting that one suspect is dead at the scene after the shooting at Jacksonville Landing, but it was unknown if there were other suspects involved.
The Jacksonville Sheriff's Office used Twitter and Facebook to warn people to stay far away from the Jacksonville Landing.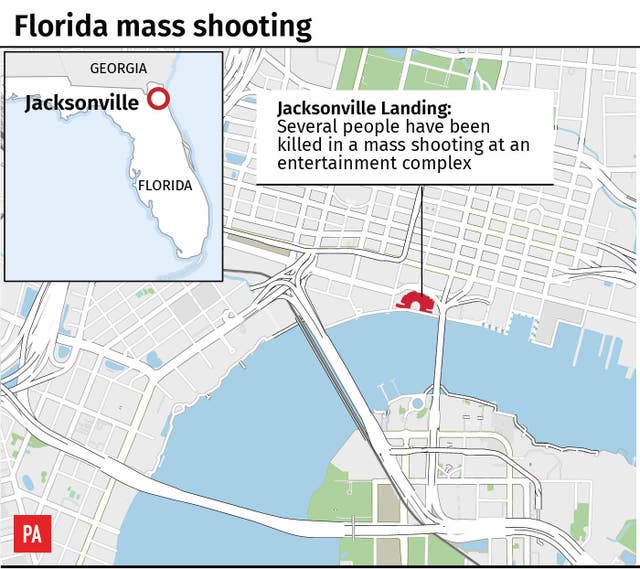 "We are finding many people hiding in locked areas at The Landing. We ask you to stay calm, stay where you are hiding.
"Swat is doing a methodical search inside The Landing.
"We will get to you. Please don't come running out," the sheriff's office said via Twitter.
The sheriff's office did not provide any other information, but also warned news media to stay away from the area, which contains restaurants and shops along the St Johns River.
The GLHF Game Bar at the Landing was hosting a Madden 19 video game tournament at the time of the shooting.
Authorities said later that the area was clear and no additional suspects were being hunted – declaring the situation at an end.