US deputy attorney general Rod Rosenstein is heading to the White House expecting to be fired following reports that he had made comments critical of President Donald Trump, a source said.
The development comes three days after news reports indicating that last year Mr Rosenstein had raised the idea of secretly recording Mr Trump and of invoking the constitution to have his cabinet remove him from office.
Any termination or resignation would have immediate implications for special counsel Robert Mueller's investigation of possible collaboration between Russia and the Trump campaign before the 2016 election.
Mr Rosenstein appointed Mr Mueller and oversees his investigation.
Solicitor general Noel Francisco, the highest-ranking Senate confirmed official below Mr Rosenstein in the Justice Department, would take control of the Mueller investigation.
The reports about Mr Rosenstein add to the turmoil in the administration, just six weeks before midterm elections with control of Congress at stake.
Mr Trump is in New York for a meeting of the UN General Assembly.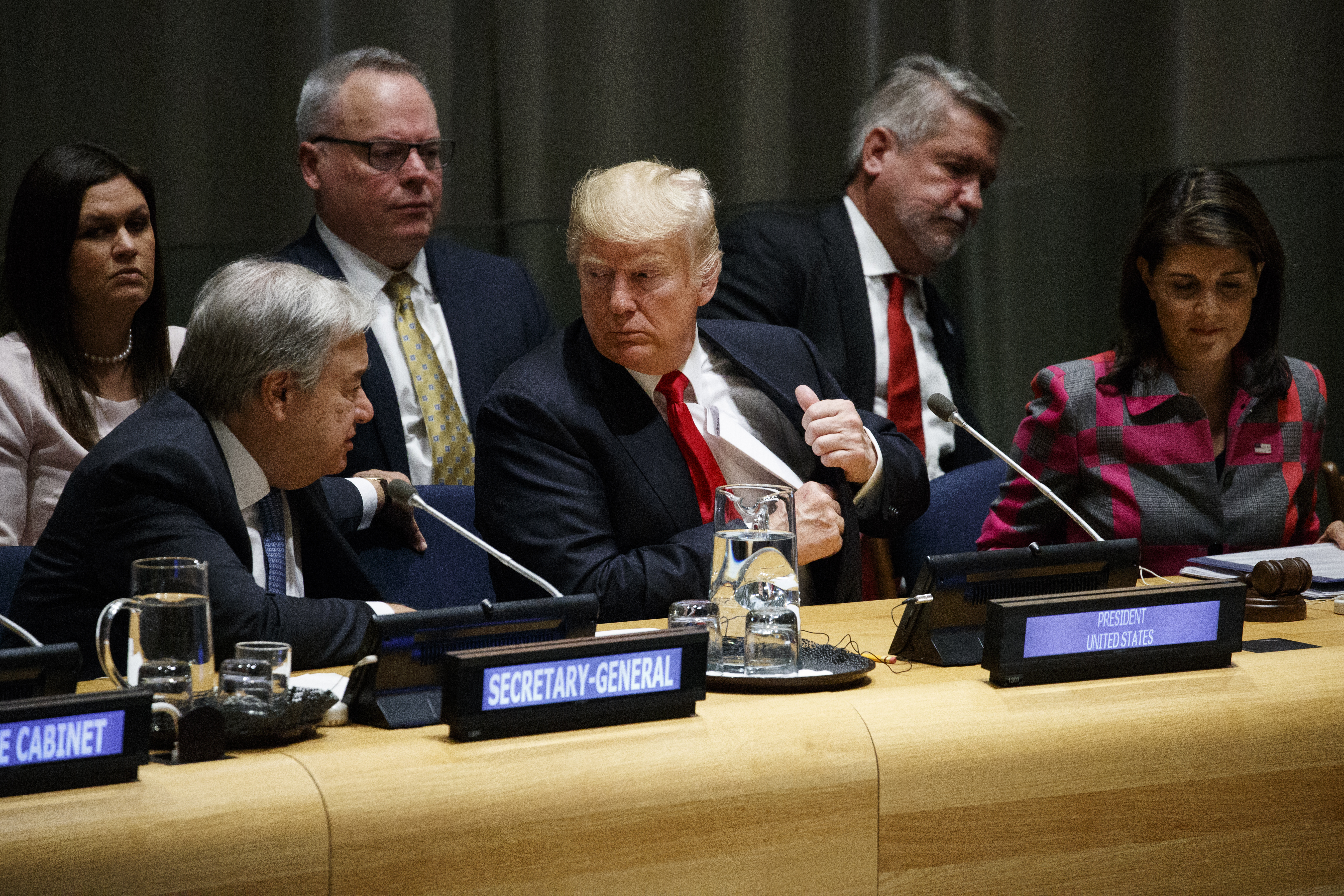 Mr Trump had previously floated the idea of firing Mr Rosenstein in April after FBI raids of the office and home of the president's longtime personal lawyer, Michael Cohen, who has since pleaded guilty to several felonies and taken part in interviews with Mr Mueller's team.
But the latest move comes after a New York Times report of Rosenstein comments in 2017.
That report and an unsigned opinion piece by a senior official in the Republican administration played to some of the president's concerns about a secret "Deep State" trying to undermine him from within the government.
The administration official, whom Mr Trump has called for a federal investigation to unmask, wrote that there was a group of officials working to safeguard the country from the president's most dangerous impulses.
And Mr Trump's behaviour had prompted "whispers" in the cabinet of invoking the 25th Amendment, a move that was backed away from due to concerns it would "precipitate a constitutional crisis", the writer said.
In Mr Rosenstein's case, he has said that the Times report was inaccurate and said it was based on "biased" anonymous sources "advancing their own personal agenda".
"Based on my personal dealings with the president, there is no basis to invoke the 25th Amendment," Mr Rosenstein said.
The Justice Department also released a statement from a person who said Mr Rosenstein's recording comment was meant sarcastically.
If Mr Rosenstein were to resign instead of being fired, it would allow the White House to use the Vacancies Act to fill his role.
The federal provision allows the president to circumvent the existing agency line of succession in most instances.
But experts doubt it can be applied when the president creates the vacancy by firing the officeholder.