Tourists zipping around Tokyo in low-riding go-karts will no longer be able to dress up as Super Mario.
Tokyo District Court has ruled that Mari Mobility Development must stop renting the costumes and pay 10 million yen (£67,000) in damages to Nintendo, the game maker behind the hit series, Nintendo spokeswoman Nobuko Izumi said.
Mari Mobility, previously MariCAR, acknowledged the ruling and said it was considering an appeal.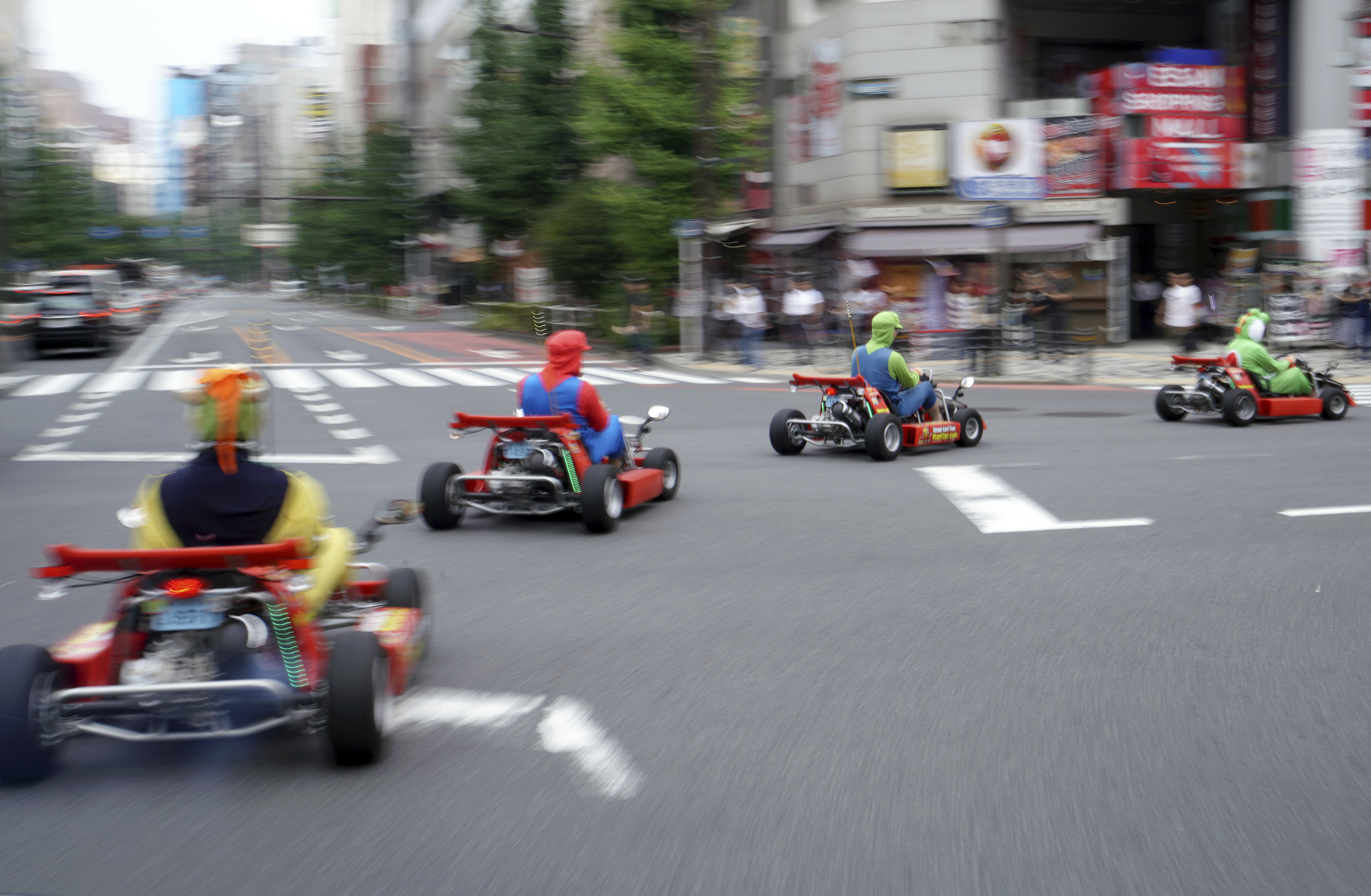 The go-karts have been popular, mostly with tourists from abroad.
But their presence on busy Tokyo streets has raised worries over safety.
The transportation ministry said seat belts and headrests were added to address those concerns.