The Trump administration has said it is terminating a decades-old treaty affirming friendly relations between the US and Iran in response to a UN court order.
The move is a largely symbolic gesture that highlights deteriorating relations between Washington and Tehran.
Secretary of state Mike Pompeo said withdrawing from the 1955 Treaty of Amity was long overdue and followed Iran "groundlessly" bringing a complaint with the International Court of Justice challenging US sanctions on the basis that they were a violation of the treaty.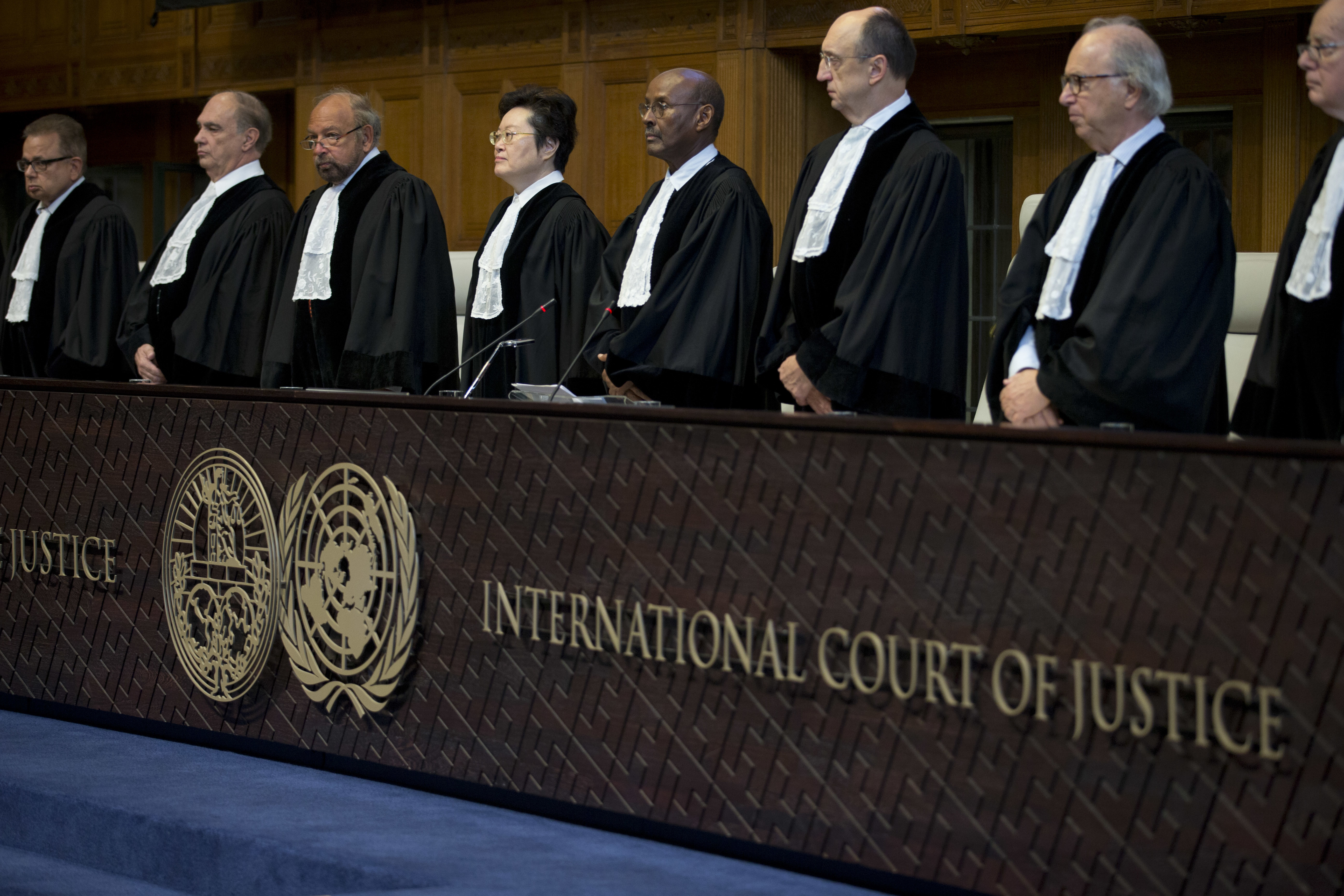 "We ought to have pulled out of it decades ago," he added.
The treaty was signed when America and Iran were allies after the 1953 revolution, fomented by Britain and the US, that ultimately cemented the rule of Shah Mohammad Reza Pahlavi.
Diplomatic relations were severed following Iran's Islamic Revolution in 1979 and the takeover of the US embassy and ensuing hostage crisis.
Nonetheless, the treaty remains in force.
Mr Pompeo said the practical fallout from the US decision to withdraw remains to be seen.
"This marked a useful point for us to demonstrate the absolute absurdity" of the treaty, he said.
On Wednesday, the UN's highest court ordered the United States to lift sanctions on Iran that affect imports of humanitarian goods and products and services linked to civil aviation safety.
Iran challenged the sanctions in a case filed in July at the court.
In a preliminary ruling, the court said Washington must "remove, by means of its choosing, any impediments arising from" the reimposition of sanctions to the export to Iran of medicine and medical devices, food and agricultural commodities and spare parts and equipment necessary to ensure the safety of civil aviation.
By limiting the order to sanctions covering humanitarian goods and the civil aviation industry, the ruling did not go as far as Iran had requested.