The death toll from flash flooding near Jordan's shore of the Dead Sea has risen to 20 in what officials said was one of the deadliest incidents in the kingdom involving schoolchildren.
The search for survivors continued after daybreak, with helicopters and teams with sniffer dogs scouring the rocky slopes near the Dead Sea in the Jordan Valley.
The body of a 12-year-old girl was found early on Friday and several more people are still missing, said the director general of the Civil Defence, Mustafa al-Basaiah.
Thirteen of the dead and 26 of about three dozen people injured by the flash flood were middle school children, officials said.
Sudden heavy rain sent flash floods surging toward them from higher ground, sweeping them away, some as far as the Dead Sea, officials said.
A complex rescue operation involving helicopters, divers, sniffer dogs and hundreds of searchers continued into the night on Thursday and resumed on Friday.
Israel's military said it dispatched a rescue team at the request of the Jordanian government.
Brigadier General Farid al-Sharaa, a Civil Defence spokesman, said the flooding was one of the deadliest incidents in recent memory involving schoolchildren.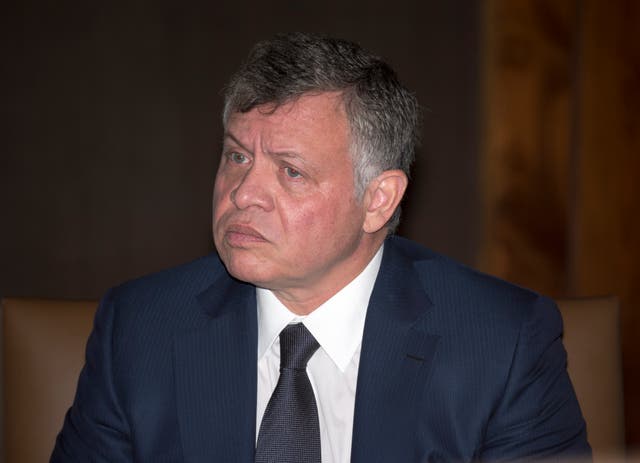 In a message on his Twitter account, the king said: "The pain of each father, mother and family is my pain."
He also expressed anger towards those who "failed to take measures that could have prevented this painful incident", but stopped short of assigning blame.
The king ordered the Jordanian flag at the palace's main entrance to fly at half-mast for three days in mourning for the victims.
The UN secretary general and several regional leaders sent condolences.
The low-lying Dead Sea area is prone to flash flooding when rainwater rushes down from adjacent hills. In April, 10 Israeli students were killed in a flash flood on a hiking trip near the Dead Sea.