US president Donald Trump used his final pitch before the midterm elections to ask voters to help preserve "fragile" Republican victories that could be erased by Democratic gains in Congress.
With the months-long fight serving as a testing ground for his nationalist appeals and the strength of the coalition that powered him to the White House two years ago, Mr Trump closed out a campaign season that has been defined by his racially charged rhetoric, hard-line immigration moves and scattershot policy proposals.
"It's all fragile. Everything I told you about, it can be undone and changed by the Democrats if they get in," he told supporters.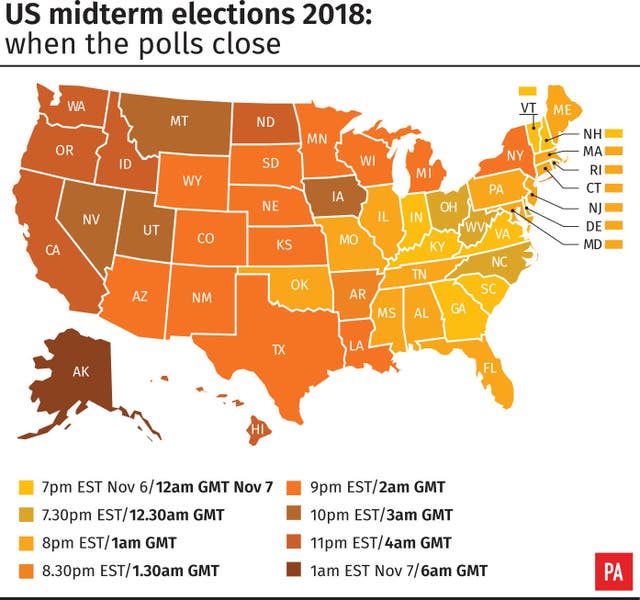 "I would like to have a much softer tone. I feel to a certain extent I have no choice, but maybe I do," he said.
"The contrast in this election could not be more clear. Democrats produce mobs," Mr Trump said at his final rally in Cape Girardeau, Missouri. "That's what's happened. Republicans produce jobs."
In a tweet on Monday, he warned that law enforcement was "strongly notified to watch closely for any ILLEGAL VOTING which may take place in Tuesday's Election (or Early Voting)."
Mr Trump has falsely claimed that millions of illegal votes were cast in 2016, which he says deprived him of a victory in the popular vote, and has stoked concerns, without providing evidence, of rampant fraudulent voting.
He has also sought to distance himself from any potential blame if Republicans lose control of the House, saying: "My primary focus has been on the Senate."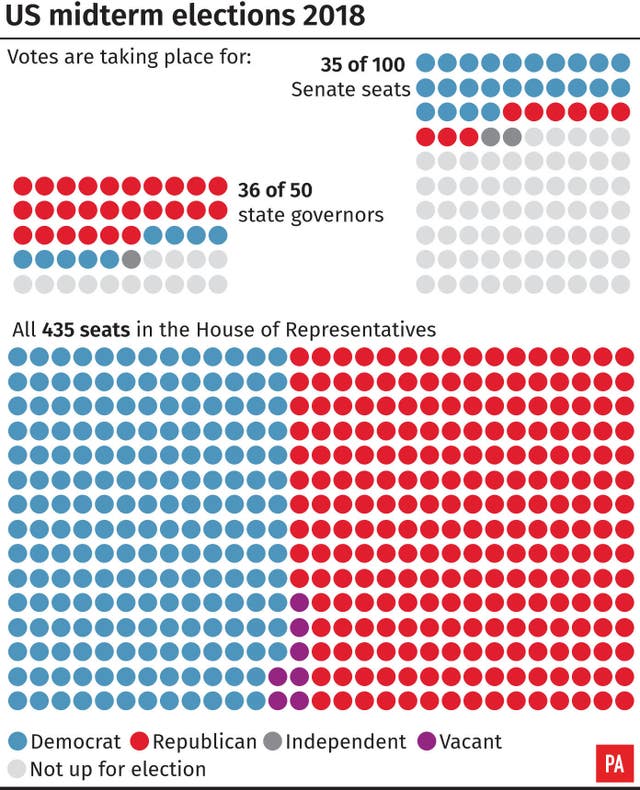 "In a sense, I am on the ticket," he told a raucous crowd in Cleveland.
He warned supporters to get out and vote because "the press is very much considering it a referendum on me and us as a movement".
Republicans are increasingly confident they will retain control of the Senate, but they face Democratic headwinds in the House.
Mr Trump has maintained a busy campaign schedule in the final stretch of the race, with 11 rallies over six days.
In the closing days he has brought out special guests to join him. Country singer Lee Greenwood performed Trump favourite God Bless the USA on Sunday in Chattanooga, Tennessee, and appeared with the president on Monday night in Missouri.
Fox News personality Sean Hannity and conservative radio host Rush Limbaugh served as "special guests" at the final rally, according to Mr Trump's campaign, although Mr Hannity insisted on Twitter he would only be "covering (the) final rally for my show". Mr Trump, however, did call Mr Hannity to the stage.
At his rallies and on Twitter, Mr Trump's closing argument has largely focused on fear — warning, without evidence, that a Democratic takeover would deliver the country into socialism, spurring an influx of illegal immigration and a wave of crime.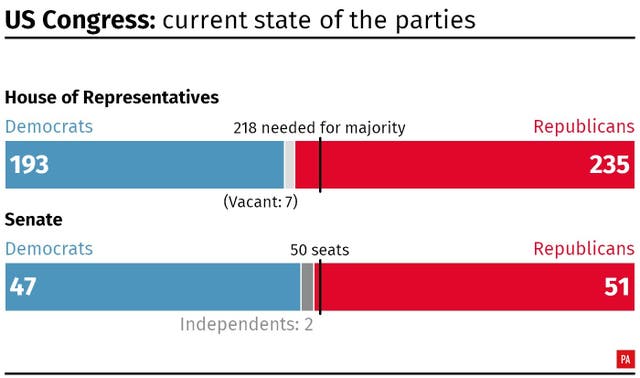 "We energised the Republican Party with that," he said in Missouri. "The Democrats overplayed their hand."
Mr Trump's midterm efforts will not stop with his Missouri rally on Monday night. He plans to spend election day encouraging voters to get to the polls from the White House. And his own bid for re-election in 2020 is already underway.