Former US first lady Michelle Obama has attacked President Donald Trump in her new book, revealing her shock reaction on the night she learned he would replace her husband in the White House.
In her memoir, Becoming, Barack Obama's wife also denounces Mr Trump's "birther" campaign, which questioned her husband's citizenship, calling it bigoted, dangerous and "deliberately meant to stir up the wingnuts and kooks".
Mrs Obama writes openly about everything from growing up in Chicago to confronting racism in public life to her amazement at becoming America's first black first lady.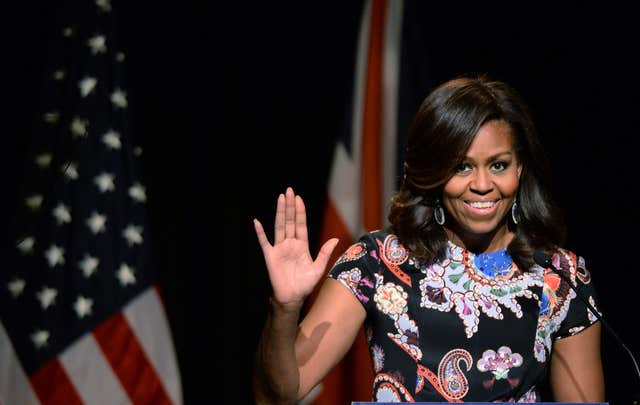 Mrs Obama writes that they met with a counsellor "a handful of times", and she came to realise that she was more "in charge" of her happiness than she had realised. "This was my pivot point," Mrs Obama explains. "My moment of self-arrest".
The former first lady writes that she assumed Mr Trump was "grandstanding" when he announced his presidential run in 2015.
She expresses disbelief over how so many American women would choose a "misogynist" over Democratic hopeful Hillary Clinton, "an exceptionally qualified female candidate".
Mrs Obama also accuses Mr Trump of using body language to "stalk" Mrs Clinton during a presidential election debate. She writes about Mr Trump following Mrs Clinton around the stage, standing nearby and "trying to diminish her presence".
Mr Trump's message, according to Mrs Obama, in words which appear in the book in bold print: "I can hurt you and get away with it."
The book is keenly anticipated, with Mrs Obama being admired worldwide. Memoirs by former first ladies, including Mrs Clinton and Laura Bush, are usually best-sellers.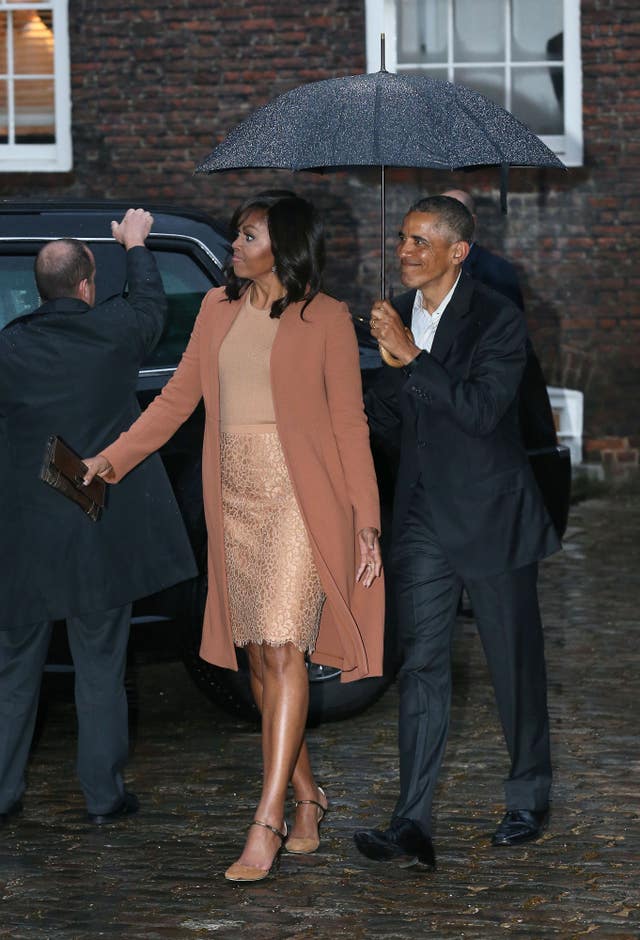 Other stops on a tour scaled to rock star dimensions are planned at large arenas from New York City's Barclays Centre to the Los Angeles Forum, with guests including Reese Witherspoon and Sarah Jessica Parker.
While some fans have criticised ticket price, 10% of ticket sales at each event are being donated to local charities, schools and community groups.
In Becoming, Mrs Obama shares both pain and joy. She writes lovingly of her family and gives a detailed account of her courtship with her future husband, whom she met when both were at the Chicago law firm Sidley Austin LLP. She was initially his adviser.
Secretaries claimed Mr Obama was both brilliant and "cute" – although Michelle Obama was sceptical, writing that white people went "bonkers" any time you "put a suit" on a "half-intelligent black man".
But she was more than impressed after meeting him, by his "rich, even sexy baritone" and by his "strange, stirring combination" of serenity and power.
She writes that when she finally allowed him to kiss her, "this strange mix-of-everything-man" set off a "toppling blast of lust, gratitude, fulfilment, wonder".
Throughout her husband's life in politics, she fought to balance public and private needs, and to maintain her self-esteem. She agonised over what she feared was a cartoonish, racist image. She remembered being labelled "angry" and – by the Fox network – "Obama's Baby Mama".
At times, she feared she was damaging her husband's 2008 presidential campaign, especially after conservatives seized on a line from one of her speeches – taken out of context – that for the first time as an adult she was "really proud" of her country.
The remarks faded from the news, but Mrs Obama sensed lasting damage, a perception that she was "disgruntled and vaguely hostile".