Saudi Arabia's top prosecutor has recommended the death penalty for five suspects charged with ordering and carrying out the killing of Saudi writer Jamal Khashoggi at the kingdom's consulate in Istanbul in a move that appears to have distanced Crown Prince Mohammed bin Salman from the controversy around the operation.
Mohammed bin Salman's decision-making powers have come under scrutiny amid the global outcry over the killing.
The announcement by the kingdom's top prosecutor, Saud al-Mojeb, was published in a statement carried by the state-run Saudi Press Agency.
Turkey says an assassination squad was sent from Riyadh for the writer and insists the orders for the killing came from the highest levels of the Saudi government, but not King Salman.
After issuing the statement, the spokesman for Mr al-Mojeb's office, Shalan al-Shalan, told a rare press conference Thursday in Riyadh that Mr Khashoggi's killers had set in motion plans for the killing on September 29, three days before his murder in Istanbul.
Prosecutors said the highest-level official incriminated in connection with the killing is former deputy intelligence chief Ahmed al-Assiri, who was fired as pressure from Turkey and the world mounted on Saudi Arabia.
Mr al-Assiri, a close confidant of Prince Mohammed, is facing charges that include ordering Mr Khashoggi's forced return to Saudi Arabia.
However, it appears Mr al-Mojeb has stopped short of accusing Mr al-Assiri of ordering the killing itself, further distancing the killers from the crown prince's inner circle.
Mr Khashoggi had been living in self-imposed exile abroad for nearly a year before he was killed by Saudi agents at the consulate on October 2.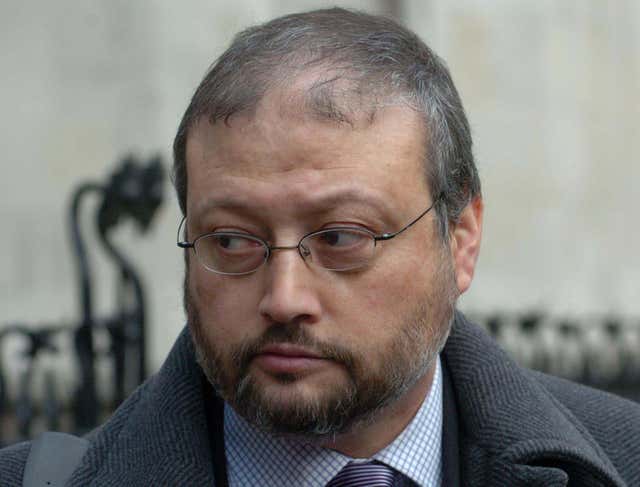 The kingdom also confirmed Turkish claims that a 15-man hit squad was sent to Turkey, and that these agents killed Mr Khashoggi.
The writer's body has not been found.
Mr Khashoggi had gone to the consulate in Istanbul to obtain documents for his upcoming marriage.
His Turkish fiancee waited outside and first raised the alarm about his disappearance.
The prosecutor said 21 people are now in custody, with 11 indicted and referred to trial.
Turkey's foreign minister said the announcement fell short of Ankara's expectations.
Mevlut Cavusoglu also insisted that the suspects detained in Saudi Arabia over Mr Khashoggi's killing should be put on trial in Turkey.
He said Ankara wants Riyadh to reveal who ordered the killing, saying: "I want to say that we did not find some of his explanations to be satisfactory" and that "those who gave the order, the real perpetrators need to be revealed. This process cannot be closed down in this way".
The minister also questioned why Saudi Arabia indicted only 11 out of 18 detained suspects.
He also said the Saudi prosecutor's announcement did not reveal where Mr Khashoggi's remains were taken.