South Korea has begun dismantling front-line guard posts with dynamite and excavators as part of agreements to lower military tensions with North Korea.
The two Koreas last week completed withdrawing troops and firearms from some of the guard posts along their border before dismantling them.
The steps are part of the agreements signed in September during their summit.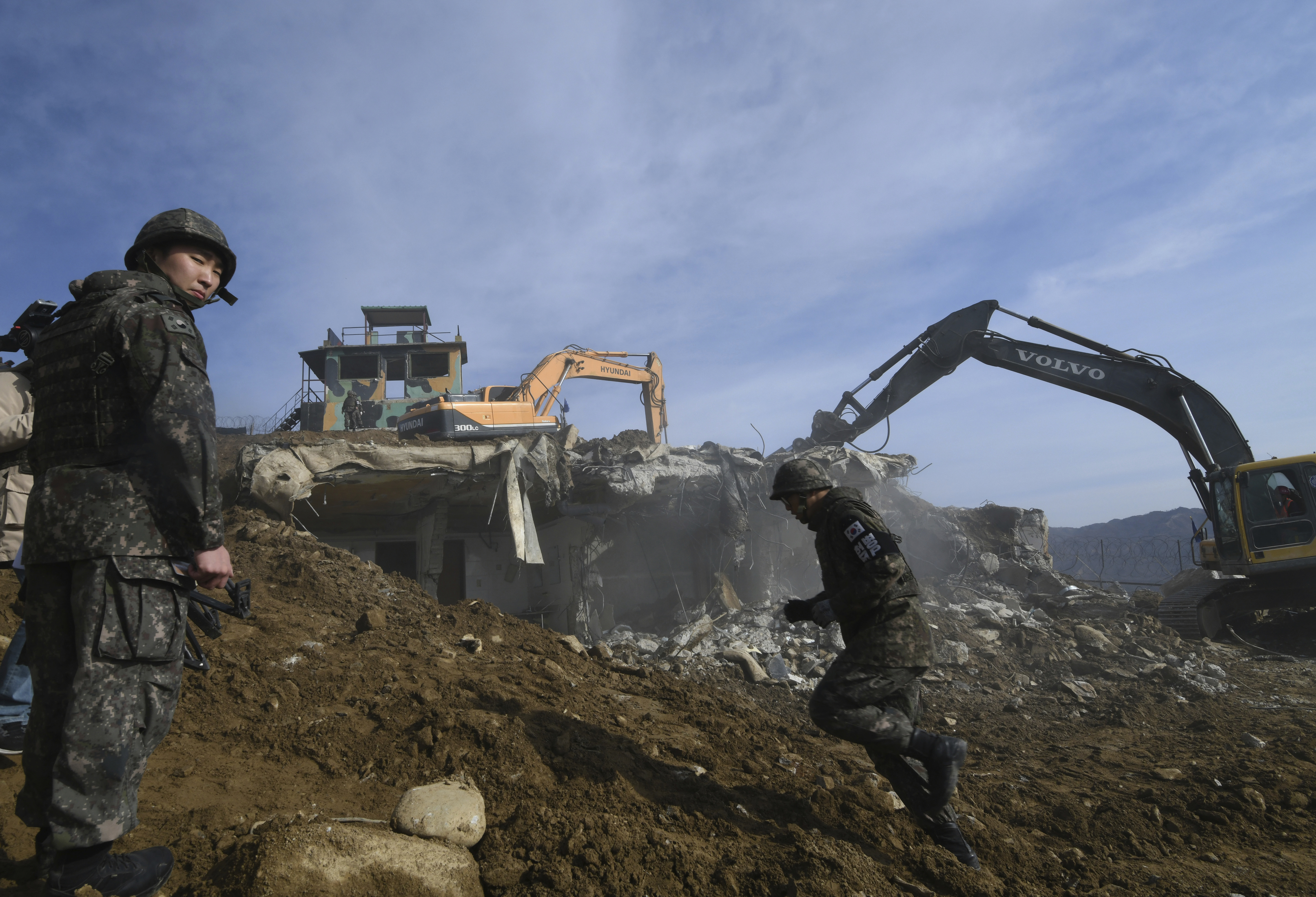 Plumes of thick, black smoke billowed from the site. There were no loud explosions as the journalists were asked to stay hundreds of metres away from the site.
The military later allowed the journalists to watch soldiers and other workers bulldozing another guard post with excavators.
South Korea is dismantling its guard posts mostly with construction equipment because of safety and environment concerns. But it used dynamite for one of the structures because it was located on a high hill where it was difficult to move up excavators, according to Seoul's defence ministry.
North Korea was demolishing its guard posts with explosives, according to South Korean media.
Those guard posts are inside the Demilitarised Zone.
Unlike its name, it is the world's most heavily fortified border with an estimated two million land mines peppered inside and near the zone.
The Koreas have agreed to dismantle or disarm 11 of their guard posts each by the end of this month before jointly verifying their works next month.