The search for remains of victims of the devastating northern California wildfire has taken on a new urgency as forecast rain threatened to complicate efforts while also bringing relief to firefighters.
Hundreds of crews and volunteers were searching the ash and rubble where homes stood before flames engulfed the Sierra foothills town of Paradise and surrounding communities, killing at least 77 people in the deadliest US wildfire in a century.
The fire has destroyed more than 10,500 homes while burning 234 square miles. It is about 65% contained.
The rain expected on Wednesday could cause wet ash to flow down steep inclines in the mountainous region, forecasters said.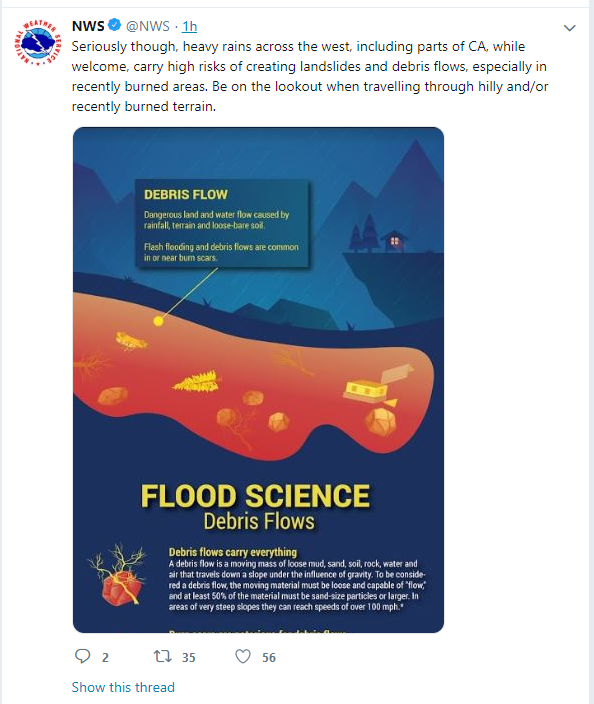 A team of 10 volunteers accompanied by a cadaver dog went from house to house in the charred landscape. Some went to homes where they had received tips that someone might have died.
They used sticks to move aside debris and focused on vehicles, baths and what was left of mattresses for signs of victims.
When no remains were found, they spray-painted a large, orange "0" near the house and moved on.
The search area is huge and the fire burned many places to the ground, creating a landscape unique to many search-and-rescue personnel, said Joe Moses, a commander with Monterey County Sheriff's Office, who is helping oversee the effort.
"Here we're looking for very small parts and pieces, and so we have to be very diligent and systematic," he said.
Sheriff Kory Honea said the exact death toll from the blaze might never be known. He also questioned whether the search for remains could be completed by midweek when the rain is forecast.
"As much as I wish that we could get through all of this before the rains come, I don't know if that's possible," he said.
About 1,000 names remain on a list of people unaccounted for more than a week after the fire began in Butte County, about 140 miles north of San Francisco.
Authorities do not believe all those on the list are missing and the number dropped by 300 on Sunday as more people were located or got in touch to say they were not missing.