The process of selecting a likely Democratic Party challenger to President Donald Trump is likely to begin in earnest in the new year and that means many eyes will be turning to the US state of New Hampshire.
With voters having given mixed signals in the midterms, with Democrats taking the House of Representatives but Republicans holding the Senate, the new year is expected to bring a series of declarations by those who would be president.
There could be as many as five candidates from east coast states near New Hampshire who would have the advantage of proximity for the first primary contest of the 2020 race where a good performance can be a springboard to success nationwide.
Both have quietly begun courting potential staff, top activists and elected officials.
John Kerry, who served as secretary of state in the Obama administration and lost narrowly to George W. Bush in the 2004 campaign, has not ruled out a 2020 run.
Former Massachusetts governor Deval Patrick and Massachusetts congressman Seth Moulton are more actively considering bids.
He has not publicly declared his intention to run, but Mr Booker already has the backing of former President Barack Obama's New Hampshire co-chairman Jim Demers in a wide-open race with many candidates expected to declare.
Historically, no state has played a more important role in culling the presidential field than New Hampshire, which traditionally holds the nation's first primary contest following the Iowa caucuses.
"This may break into two primaries: the fight between the next-door neighbours and the others," said Terry Shumaker, a prominent backer of Bill and Hillary Clinton's New Hampshire campaigns.
Aides to all five prospects, speaking on condition of anonymity to share internal discussions, conceded that presidential runs were possible, if not likely.
History suggests that geography matters.
All but two have gone on to win the party's presidential nomination.
The primary winners include Massachusetts governor Michael Dukakis; Massachusetts senator Paul Tsongas, who beat Bill Clinton in 1992; Mr Kerry and Mr Sanders, who defeated Hillary Clinton in New Hampshire's 2016 contest.
Only Mr Tsongas and Mr Sanders, who pushed Hillary Clinton all the way in 2016 for his party's nomination, failed to win the party nod.
Mr Sanders, 77, is considering a 2020 bid, a senior aide said.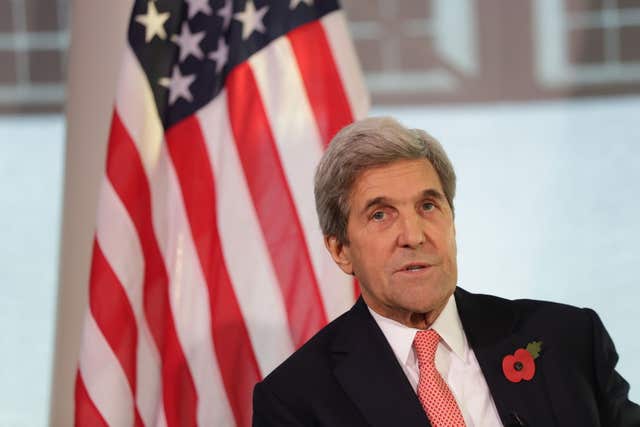 Ms Warren did not visit New Hampshire ahead of the midterms, but she quietly dispatched staff to help Democrats there while hosting at least one private fundraiser for the New Hampshire Democratic Party in Boston.
She made close to 150 calls to top Democratic candidates in recent days, both midterm winners and losers, including several in New Hampshire.
Mr Patrick, who served as Massachusetts' governor from 2007 to 2015, has few formal political connections to New Hampshire, but he enjoys greater name recognition than most because New Hampshire's most populous regions share the Boston television market.
Former Obama aides including Valerie Jarrett and David Axelrod have encouraged a Patrick 2020 bid.
Two-term Massachusetts Representative Seth Moulton, whose district borders New Hampshire, is also seriously contemplating a run.
New Hampshire Democratic Party chairman Ray Buckley issued a warning for any candidate who may be thinking about skipping New Hampshire and focusing on other early-voting states.
Top Democrats in the state have noticed, for example, that California senator Kamala Harris has been active in Iowa and South Carolina, but has largely ignored New Hampshire so far.
"People have tried that before and it's never worked," Mr Buckley said.
Liz Purdy, who led Mrs Clinton's New Hampshire efforts, said: "As long as they're willing to put in the work, anyone can win here."