US President Donald Trump's former lawyer Michael Cohen has made a surprise appearance before a federal judge and pleaded guilty to lying to Congress.
Cohen said he covered up that he was negotiating a real estate deal in Moscow on Mr Trump's behalf during the heat of his campaign for the Republican presidential nomination.
Mr Trump called Cohen a "weak person" who is lying to get a lighter sentence.
The charge was brought by special counsel Robert Mueller, who is investigating Russian interference in the presidential election, and was the result of his co-operation with that probe.
His comments made clear that his communications with Mr Trump about the project were much more frequent than he had suggested.
Cohen, wearing a blue tie and dark suit, was noticeably relaxed throughout the appearance in a packed Manhattan courtroom, unlike his irritable and emotional demeanour when he entered a guilty plea during the summer.
The 52-year-old told the judge he lied about the timing of the negotiations, his communications with people in the company and in Russia about the deal, and other details to be loyal to Mr Trump and consistent with Mr Trump's "political messaging".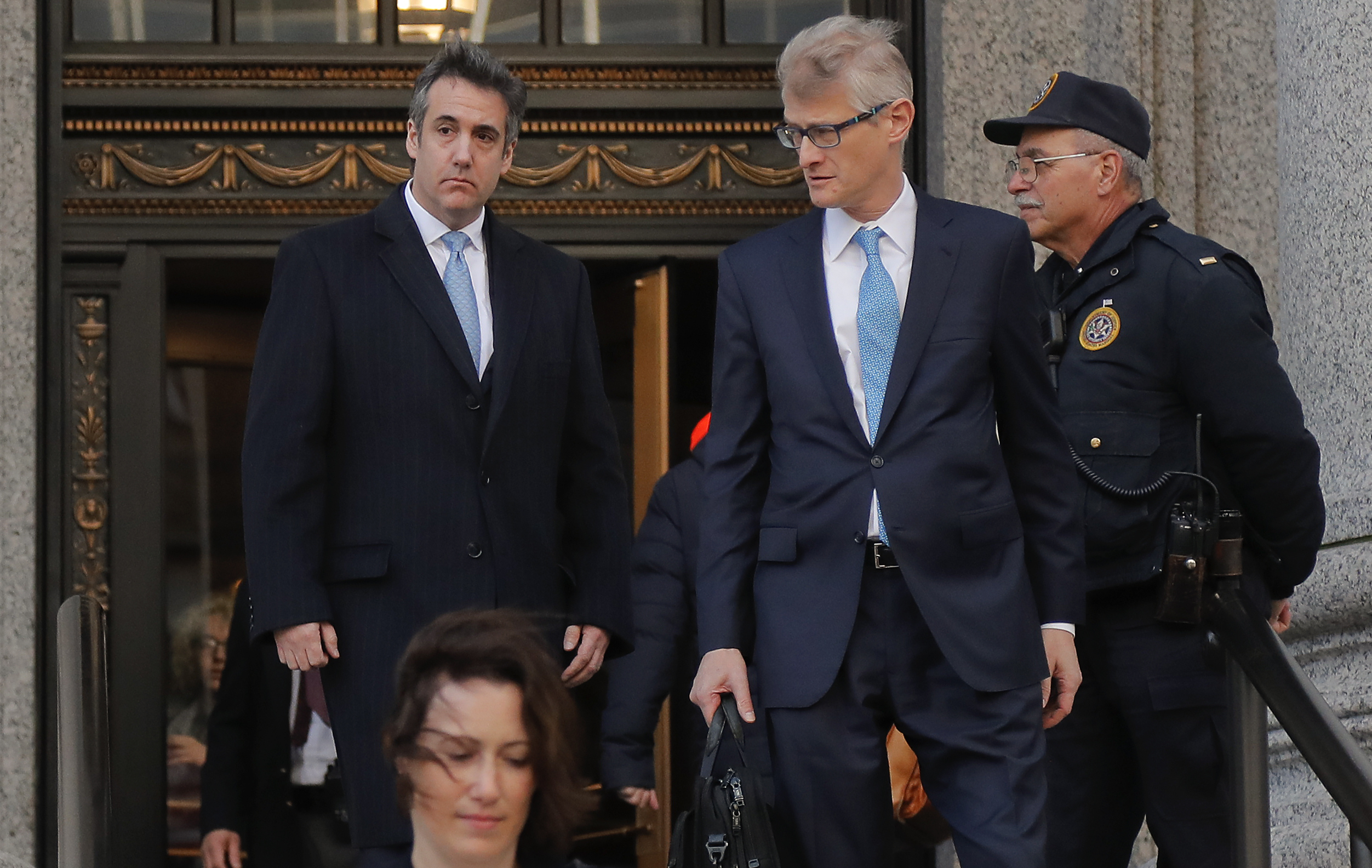 Among other lies, Cohen said he told Congress that all discussions about building a Trump Tower in Moscow had ended by January 2016, when they had actually continued until June of that year.
He said he also lied about his contacts with Russian officials and lied when he said he never agreed to travel to Russia in connection with the project and never discussed with Mr Trump plans to travel to Moscow to support the project.
Prosecutors said in a court document that Cohen had misled Congress to give a false impression that the Moscow project had ended before the Iowa caucus and first Republican presidential primary in 2016.
As he left the White House shortly after the court proceedings concluded, Mr Trump called Cohen "a weak person".
"Michael Cohen is lying and he's trying to get a reduced sentence," Mr Trump said.
Nothing said in court, or in associated court filings, addressed whether Mr Trump or his aides had directed Cohen to mislead Congress.
Cohen, who is scheduled to be sentenced on December 12, declined to comment as he left the courtroom.
His lawyer Guy Petrillo noted that a letter from federal prosecutors showed that Cohen's co-operation with Mr Mueller will be described to Cohen's sentencing judge.
However, the letter makes clear that Cohen is not receiving the kind of "5K1.1" letter written on behalf of formal government co-operators.
Reacting to the plea, House Speaker Paul Ryan said Cohen "should be prosecuted to the extent of the law. That's why we put people under oath".
Cohen gave a statement to congressional committees last year saying the president's company pursued a project in Moscow during the Republican primary but that the plan was abandoned "for a variety of business reasons".
He also said he sent an email to the spokesman for Russian President Vladimir Putin as part of the potential deal.
In his statement, he said that he worked on the real estate proposal with Felix Sater, a Russia-born associate who he said claimed to have deep connections in Moscow.
The discussions about the potential development began after Mr Trump had declared his candidacy.
Cohen had said the talks ended when he determined that the project was not feasible.
He had also disclosed that Mr Trump was personally aware of the deal, signing a letter of intent and discussing it with Cohen on two other occasions.