Michelle Obama is launching a Netflix children's food show with a pair of puppets "to bring a bit of light and laughter to homes around the world".
The new show, called Waffles + Mochi, launches on March 16 and will be "all about good food: discovering it, cooking it, and of course, eating it," the former first lady posted on Instagram on Tuesday.
The 20-minute episodes will combine live action and puppets, and Obama will be a series regular.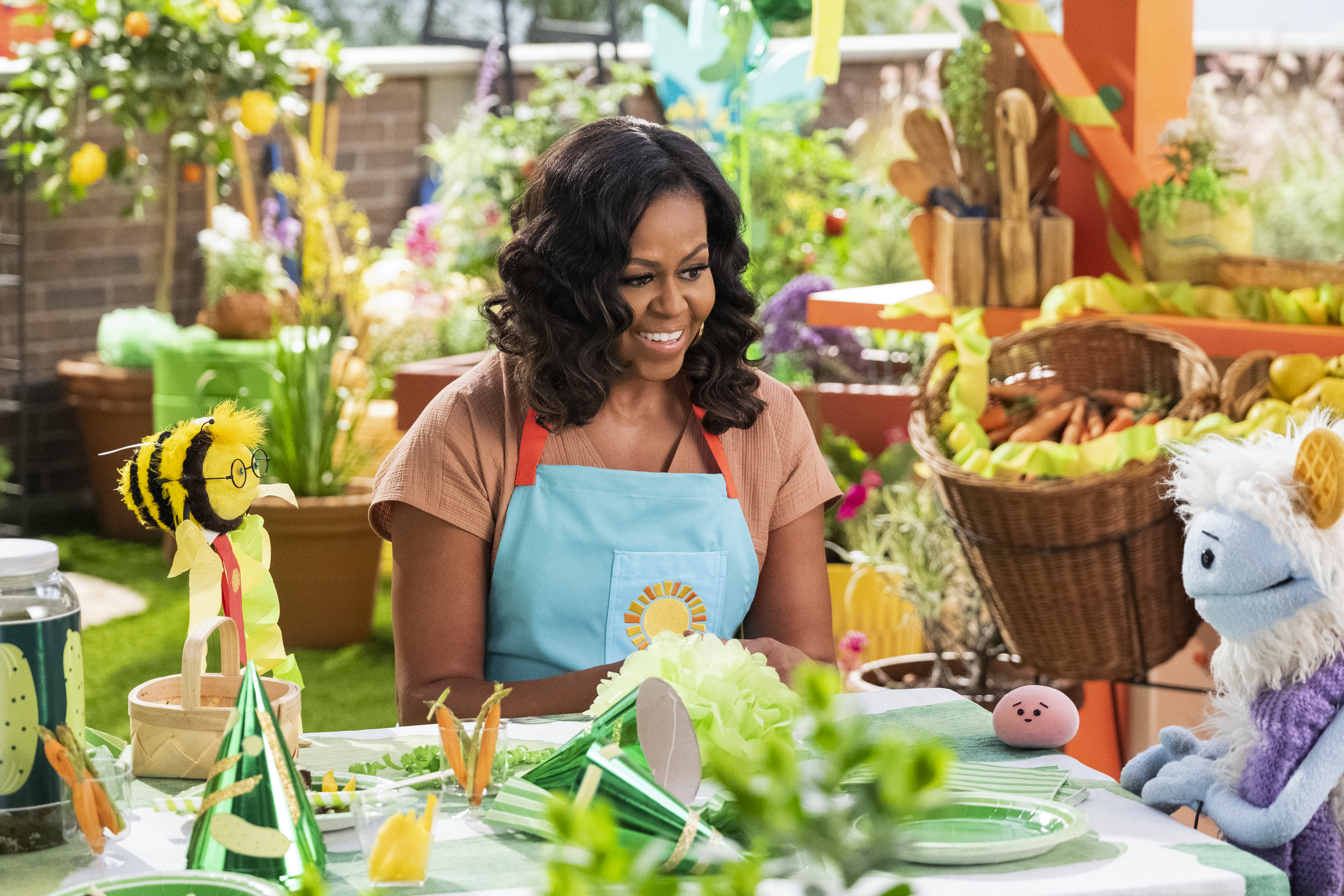 Obama wrote: "Kids will love it, but I know that adults will also get plenty of laughs – and some tips for the kitchen.
"In many ways, this show is an extension of my work to support children's health as first lady – and to be quite honest, I wish a program like this had been around when my girls were young."
In 2018, the Obamas signed a multi-year agreement with Netflix. Michelle Obama released her Netflix documentary Becoming in May. The former first lady is also host of The Michelle Obama Podcast on Spotify.