Russians are commemorating the achievements of Yuri Gagarin, the cosmonaut who became the first person in space 60 years ago.
Gagarin's 108-minute mission on April 12 1961 took the Space Age to a new level and marked a historic achievement for the then-Soviet Union, which beat the United States in a tight race to launch a man beyond the Earth's atmosphere.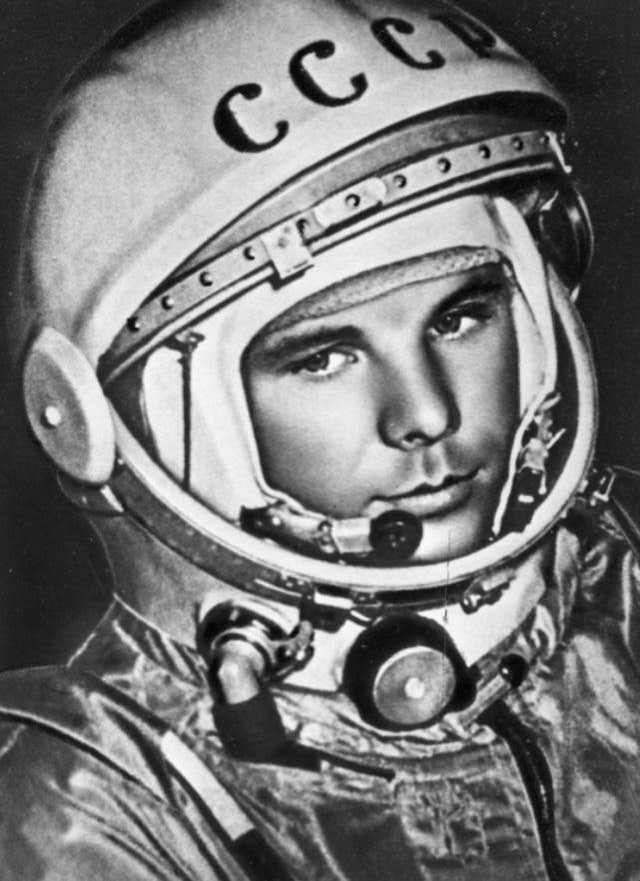 It has remained a source of national pride in Russia ever since, a symbol of the country's bravery and technological prowess.
There are dozens of monuments and memorials dedicated to the cosmonaut across Russia, from a giant statue towering over Moscow to a more modest monument on the Sakhalin Island in the Pacific Ocean.
Standing 107 metres high (351ft), it includes a Gagarin relief.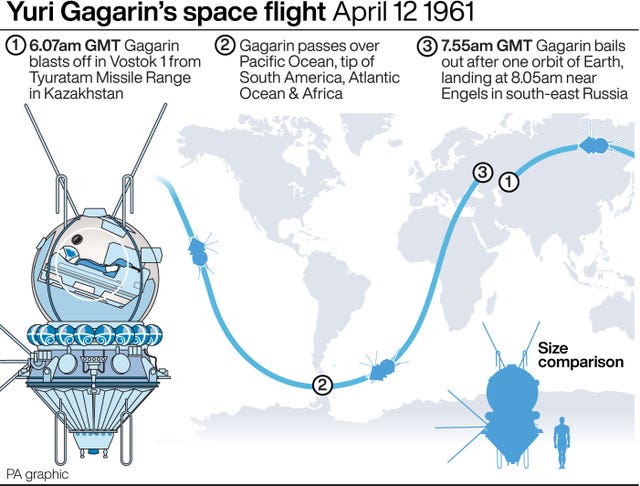 Another towering monument built in 1980 also became a Moscow landmark: a titanium statue of Gagarin standing on a pedestal formed to resemble rocket exhaust. It is 42 metres (138ft) high and weighs 12 tonnes.
The field near Moscow where his plane crashed also has a memorial.
Other Gagarin monuments include a statue in Star City, home to the spaceflight training centre just outside the capital where Gagarin and many other cosmonauts lived.
A statue of Gagarin also marks the Baikonur space launch facility, the place he blasted off from in then-Soviet Kazakhstan.
After the Soviet Union's collapse, Russia leased Baikonur for both piloted space missions and satellite launches.
A theme park was set up there to mark the 60th anniversary of his flight.