At least 11 people are dead after a magnitude 6.5 earthquake rattled much of Afghanistan and Pakistan.
More than 200 people were brought to hospitals in the Swat valley and elsewhere in the region of Pakistan's northwestern Khyber Pakhtunkhwa province in a state of shock, Bilal Faizi, a spokesman for Pakistan's emergency services told The Associated Press.
"These terrified people collapsed, and some of them collapsed because of the shock of the earthquake," he said.
Mr Faizi said most were later discharged from the hospital.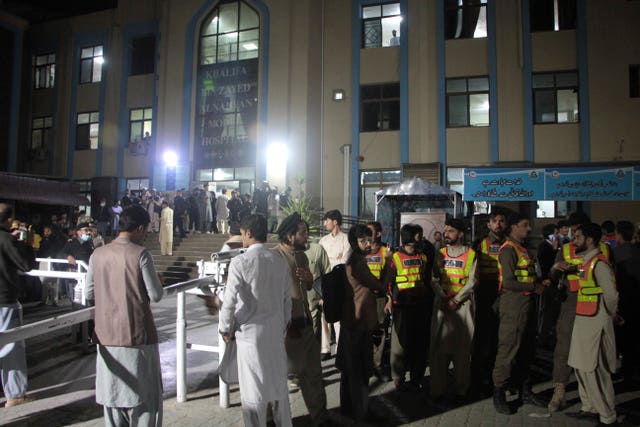 The earthquake triggered landslides in some of the mountainous areas, disrupting traffic.
The nine people who died in northwest Pakistan included five men, two women and two children.
Taimoor Khan, a spokesman for the provincial disaster management authority in the northwest, said at least 19 mudbrick homes collapsed in remote areas.
"We are still collecting data about the damages," he said.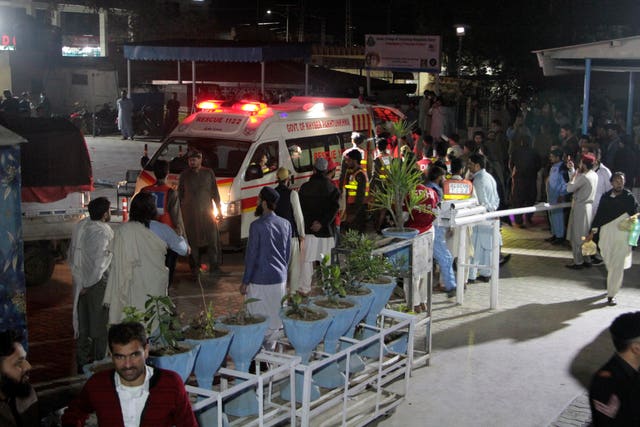 In Afghanistan, Sharafat Zaman Amar, Taliban's appointed spokesman for the Ministry of Public Health, said so far at least two people died and around 20 others were injured.
Mr Zaman Amar said: "Unfortunately, there could be more casualties as the quake was so powerful."
The US Geological Survey said the epicentre of the magnitude 6.5 quake was 40 kilometres (25 miles) south-southeast of Jurm in Afghanistan's mountainous Hindukush region, bordering Pakistan and Tajikistan.
The quake struck 188 kilometres (116 miles) deep below the Earth's surface, causing it to be felt over a wide area.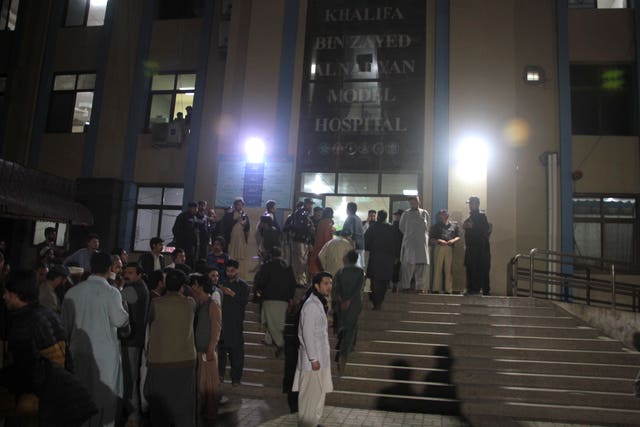 Zabihullah Mujahid, the main spokesman for the Taliban government in Afghanistan, tweeted that the Ministry of Public Health had ordered all health centres to be on standby.
The region is prone to violent seismic upheavals. A magnitude 7.6 quake in 2005 killed thousands of people in Pakistan and Kashmir.
Last year in southeastern Afghanistan, a 6.1 magnitude quake struck a rugged, mountainous region, flattening stone and mud-brick homes.
Afghanistan's Taliban rulers put the total death toll from the quake at 1,150, with hundreds more injured, while the UN has offered a lower estimate of 770.
The latest earthquake hit Pakistan as it struggles to recover from last summer's devastating floods which killed 1,739 people.