Former president Donald Trump could be indicted by a Manhattan grand jury as soon as this week, potentially charged with falsifying business records connected to hush money payments during his 2016 campaign to women who accused him of sexual encounters.
It is one of several investigations that have intensified as Mr Trump mounts his third presidential run.
He has denied any allegations of wrongdoing and accuses prosecutors of engaging in a politically motivated "witch hunt" to damage his campaign.
For 40 years, the former president has navigated countless legal investigations without ever facing criminal charges. That record may soon come to an end.
Mr Trump first faced legal scrutiny in the 1970s when the Department of Justice brought a racial discrimination case against his family's real estate business.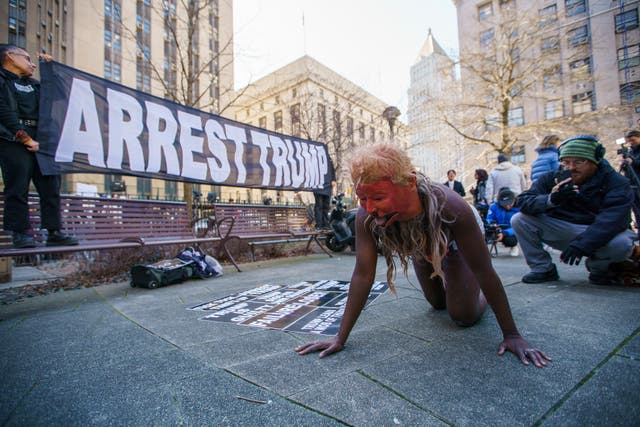 The case ended with a settlement that opened the way for some black tenants but did not force the Trumps to explicitly acknowledge they had "failed and neglected" to comply with the Fair Housing Act.
Since then, Mr Trump and his businesses have been the subject of thousands of civil lawsuits and numerous investigations.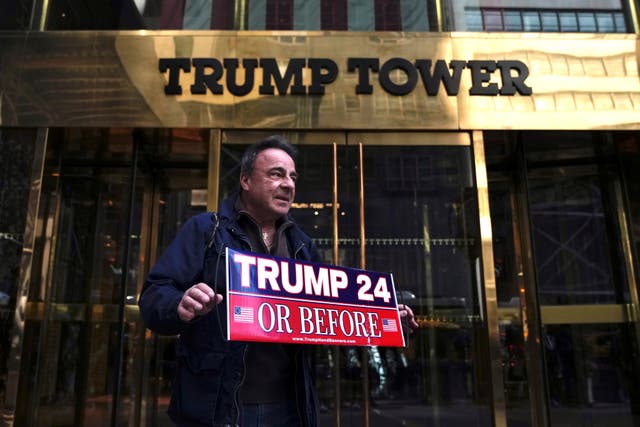 According to the government watchdog group, Citizens for Responsibility and Ethics in Washington, as of November 2022, Mr Trump had been accused of committing at least 56 criminal offences since he launched his campaign in 2015, not including allegations of fraudulent business dealings. But he has never been formally indicted.
As president, Mr Trump continued to face legal scrutiny. For two years, the Justice Department investigated his 2016 campaign's ties to Russia.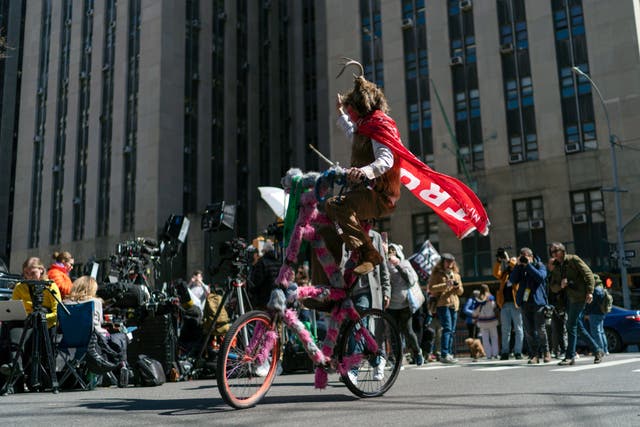 Since Mr Trump left office, the investigations have circled ever closer.
In January, his namesake company was fined 1.6 million dollars for tax crimes, including conspiracy and falsifying business records. The company's long-time executive, Allen Weisselberg, is currently serving jail time as punishment for dodging taxes on job perks.
Additional cases are still being pursued. In Georgia, Fulton County district attorney Fani Willis has been investigating whether Mr Trump and his allies illegally meddled in the 2020 election.
In Washington, Mr Trump is under scrutiny from special counsel Jack Smith for his handling — allegations say mishandling — of classified documents after leaving office, as well as for his much-publicised efforts to stay in power, despite his 2020 election loss.
Justice Department lawyers in the documents probe have said they have amassed evidence of potential crimes involving Mr Trump's retention of national defence information as well as potential efforts to obstruct their work.
Some legal experts have questioned the wisdom of having the Manhattan case be the first brought against Mr Trump, when more serious charges could be looming.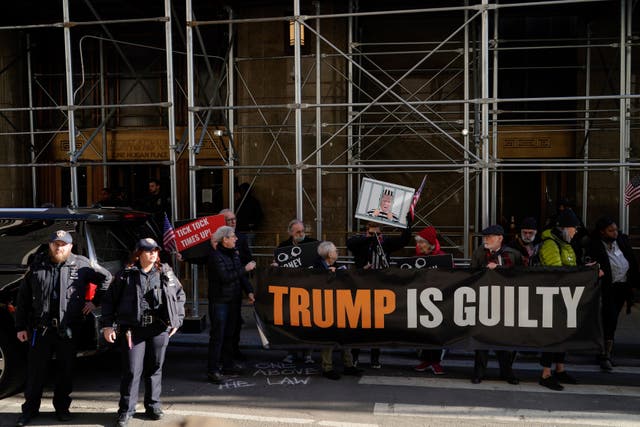 The New York case involves payments made by Mr Trump's former lawyer, Michael Cohen, who served prison time after pleading guilty in 2018 to federal charges, to porn actor Stormy Daniels and model Karen McDougal. Mr Cohen was reimbursed by Mr Trump, whose company logged the reimbursements as "legal expenses".
An indictment would not stop Mr Trump from continuing his campaign. There is no prohibition against running while facing criminal charges — or even following conviction. Indeed, convicted felons have run for president before, including from behind bars.
It was reported by the Associated Press that the Manhattan grand jury investigating Mr Trump will not meet on Wednesday despite that being one of the days each week when the panel ordinarily convenes.
The grand jurors were told to be on standby for Thursday, another day when the panel has been meeting, according to three people familiar with the matter.
The reason for the postponement was not immediately clear, but it would indicate that a vote on whether or not to indict Mr Trump will be at least temporarily pushed back.