The Swiss central bank has hiked its key interest rate and insisted a government-orchestrated takeover of troubled Credit Suisse by rival bank UBS ended the financial turmoil.
In a statement, the Swiss National Bank (SNB) said it is providing large amounts of support for the deal to merge Switzerland's biggest banks and that the late Sunday announcement by the federal government, financial regulators and the central bank "put a halt to the crisis".
"An insolvency of Credit Suisse would have had severe consequences for national and international financial stability and for the Swiss economy," said Thomas Jordan, chairman of the Swiss central bank's governing board.
"Taking this risk would have been irresponsible."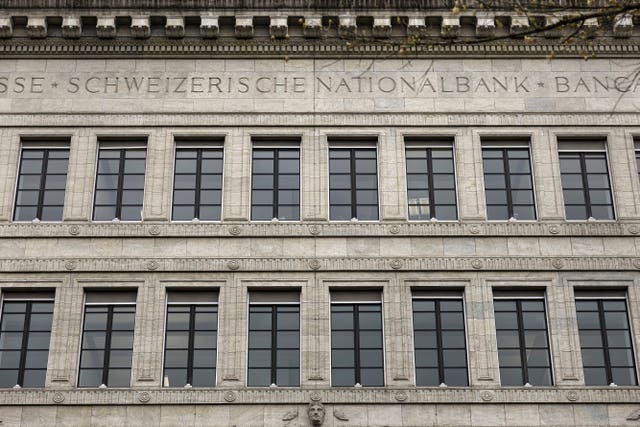 Swiss authorities urged UBS to take over its smaller rival after the central bank's plan for Credit Suisse to borrow up to 50 billion francs (£43.91 billion) last week failed to reassure investors and customers.
"The extensive liquidity assistance provided the time needed to find a solution to safeguard financial stability," the central bank said in a statement.
"This solution had to be worked out under considerable time pressure in order to be ready before the Asian markets opened this week."
To support the deal announced late on Sunday, the Swiss central bank said it is providing a loan of up to 100 billion francs (£88.63 billion) and the government is providing another 100 billion francs of support as a backstop if needed.
Mr Jordan said the loans are "not gifts" but backed by collateral and subject to interest.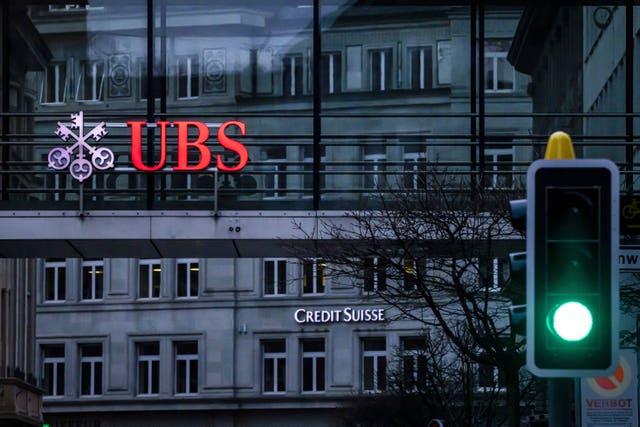 It said that was "above the range the SNB equates with price stability" and that economic growth is expected to be modest this year, forecasting a 1% increase in gross domestic product.
The SNB said the global economic outlook was uncertain, with the main risks being an economic downturn and adverse effects of the turmoil in the global financial sector.
It comes as central banks around the world are pressing ahead with their fight against inflation even as banking sector chaos has created a global crisis of confidence in the financial system.
The US Federal Reserve went ahead with a quarter-point rate hike on Wednesday and the Bank of England was expected to approve a rise on Thursday after inflation unexpectedly grew last month.
The European Central Bank (ECB) raised rates by a half-point last week.
The ECB and Fed chiefs both voiced assurances that the financial system is resilient and money is safe in banks.