The Louvre Museum in Paris has closed to the public after its staff took part in the wave of French protest strikes against the government's unpopular pension reform plans.
Dozens of Louvre employees blocked the entrance, prompting the museum to announce it would be temporarily closed.
The demonstrators toted banners and flags in front of the Louvre's famed pyramid, where President Emmanuel Macron had celebrated his presidential victory in 2017.
They demanded the repeal of the new pension law that raises the retirement age from 62 to 64.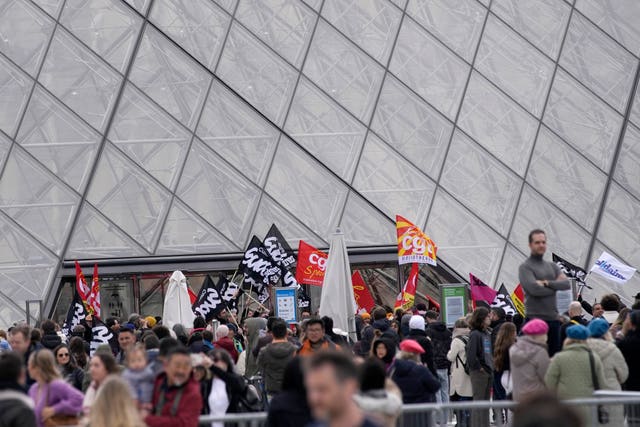 The Louvre is always closed on Tuesdays, so staff protested a day earlier.
Some tourists were stoic about the artistic blockade. Britney Tate, a 29-year-old doctoral student from California, said: "If you firmly believe that this will bring some change, there's plenty of other things that we can see in Paris."
Others who had travelled thousands of miles were more vocal about the inconvenience.
"We're going to respect their strike tomorrow, but to do this today, it's just heart-breaking," said Karma Carden, a tourist from Fort Myers, Florida.
"We knew that Versailles would not be open because of the protest, but we knew the Louvre was open.
"I understand why they're upset, but to do this to people from around the world who've travelled from around the world for this and paid thousands of dollars," she added.