Saudi Arabia and other major oil producers announced surprise cuts on Sunday totalling 1.15 million barrels per day from May until the end of the year, a move that could raise prices worldwide.
Higher oil prices would help fill Russian president Vladimir Putin's coffers as his country wages war on Ukraine and force Americans and others to pay even more at the pump amid inflation fuelled in part by that conflict.
It was also likely to further strain ties with the United States, which has called on Saudi Arabia and other allies to increase production as it tries to bring prices down and squeeze Russia's finances.
The Saudi energy ministry said its own reduction of 500,000 barrels per day would be made in co-ordination with some Opec (Organisation of Oil Producing Countries) and non-OPEC members, without naming them. The cuts are in addition to a reduction announced last October that infuriated the Biden administration.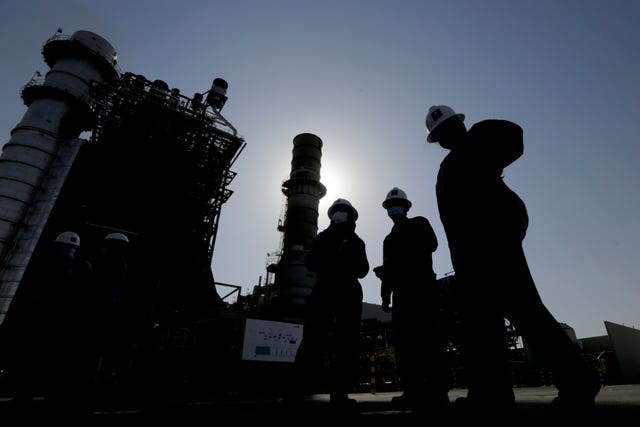 Iraq said it would reduce production by 211,000 barrels per day, the United Arab Emirates by 144,000, Kuwait by 128,000, Kazakhstan by 78,000, Algeria by 48,000 and Oman by 40,000. The announcements were carried by state media.
The earlier cuts – of some two million barrels a day – had come on the eve of US midterm elections in which soaring prices were a major issue.
President Joe Biden vowed at the time that there would be "consequences" and Democratic lawmakers called for freezing co-operation with the Saudis.
Since those cuts, oil prices have actually trended down. Brent crude, a global benchmark, was trading at around 80 US dollars a barrel at the end of last week, down from around 95 US dollars a barrel in early October, when the earlier cuts were agreed.
Kristian Coates Ulrichsen, a Gulf expert at Rice University's Baker Institute for Public Policy, said the Saudis are determined to keep oil prices high enough to fund a raft of ambitious mega-projects linked to Crown Prince Mohammed bin Salman's Vision 2030 plan to overhaul the economy.
"This domestic interest takes precedence in Saudi decision-making over relationships with international partners and is likely to remain a point of friction in US-Saudi relations for the foreseeable future, even without taking into account the Russian dimension," he said.
Saudi Arabia's state-run oil giant Aramco recently announced record profits of 161 billion US dollars (£130 billion) from last year. Profits rose 46.5% when compared to the company's 2021 results of 110 billion US dollars (£89 billion). Aramco said it hoped to boost production to 13 million barrels a day by 2027.
The decades-long US-Saudi alliance has come under growing strain in recent years following the 2018 killing of Saudi dissident Jamal Khashoggi, a US-based journalist, and Saudi Arabia's disastrous war with the Iran-backed Houthi rebels in Yemen.
As a candidate for president, Mr Biden had vowed to make Saudi Arabia a "pariah" over the Khashoggi killing, but as oil prices rose after his inauguration he backed off.
He visited the kingdom last July in a bid to patch up relations, drawing criticism for sharing a fist bump with Crown Prince Mohammed bin Salman.
Saudi Arabia has denied siding with Russia in the Ukraine war, even as it has cultivated closer ties with both Moscow and Beijing in recent years, unnerving its long-time allies in Washington.
Last week, Aramco announced billions of dollars of investment in China's downstream petrochemicals industry.