An extraordinary moment in US history is scheduled to unfold in a Manhattan courthouse on Tuesday as former president Donald Trump, who faces multiple election-related investigations, will surrender to face criminal charges stemming from 2016 hush money payments.
The booking and arraignment are likely to be relatively brief — though hardly routine — as Mr Trump is fingerprinted, learns the exact charges against him and pleads, as expected, not guilty.
Mr Trump, who was impeached twice by the US House but was never convicted in the US Senate, will become the first former president to face criminal charges. The nation's 45th commander in chief will be escorted from Trump Tower to the courthouse by the Secret Service and may have his mug shot taken.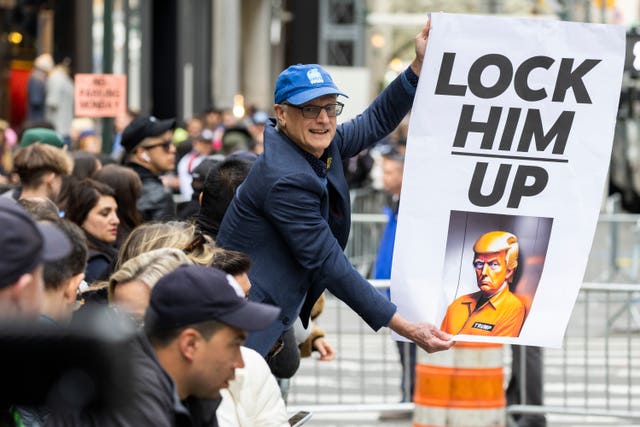 He said he did not believe the case would ever make it to a jury, but conceded "really, there's a lot of mystery here because we're doing something that's never been done before."
He added: "I think there will be a typical processing, which does not take long, 20-30 minutes. There won't be handcuffs but, yeah, he'll be processed the way anyone else would be – to a degree."
New York police are braced for protests by Mr Trump's supporters, who share the former president's belief that the New York grand jury indictment — and three additional pending investigations — are politically motivated and intended to weaken his bid to retake the White House in 2024.
As Tuesday wore on, however, journalists often vastly outnumbered the protesters.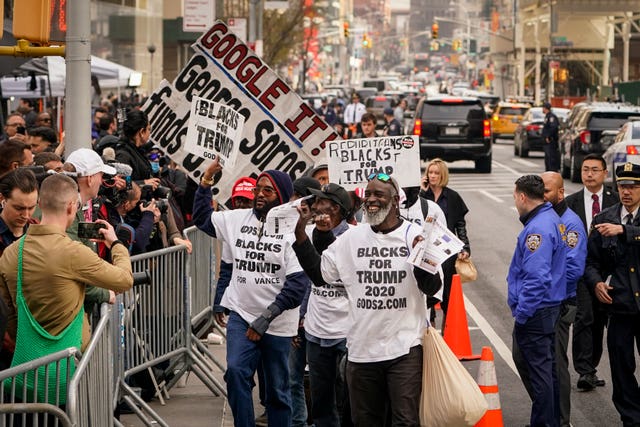 He has personally assailed the Manhattan district attorney, egged on supporters to protest, and claimed without evidence that the judge presiding over the case "hates me" — something Mr Trump's own lawyer has said is not true.
He used his social media network to complain that he was going to court in a heavily Democratic area, declaring, "KANGAROO COURT".
Mr Trump is scheduled to return to his Florida home, Mar-a-Lago, on Tuesday evening to give remarks, punctuating his new reality, submitting to the dour demands of the American criminal justice system while projecting an aura of defiance and victimhood at celebratory campaign events.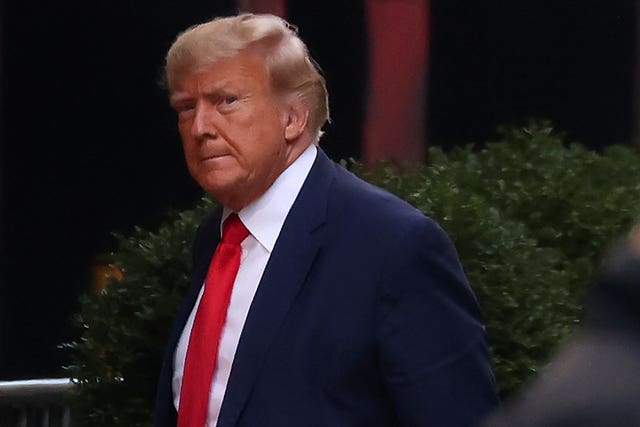 Inside the Manhattan courtroom, prosecutors led by New York's district attorney, Alvin Bragg, are expected to unseal the indictment issued last week by a grand jury. This is when Mr Trump and his defence lawyers will get their first glimpse of the precise allegations against him.
The indictment includes multiple charges of falsifying business records, including at least one felony offense, two people familiar with the matter told The Associated Press last week.
After the arraignment, Mr Trump is expected to be released by authorities because the charges against him do not require that bail be set.
The investigation is scrutinising six-figure payments made to porn actor Stormy Daniels and former Playboy model Karen McDougal. Both say they had sexual encounters with the married Trump years before he got into politics.
Mr Trump denies having sexual liaisons with either woman and has denied any wrongdoing involving payments.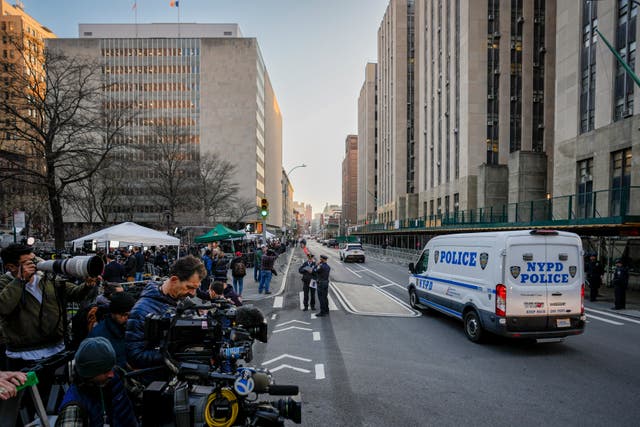 Police tried to keep apart protesters supporting the former president and those opposing him by confining them to separate sides of a park near the court using metal barricades.
Georgia Republican Representative Marjorie Taylor Greene, one of Mr Trump's staunchest supporters in Congress, organised a rally at the park on Tuesday, but it was tough to hear her over the crush of reporters and protesters for and against Trump.