Firefighters are tackling a massive fire that has burned through a popular clothing market and spread to other small markets and buildings in Bangladesh's capital.
The fire started at Bangabazar Market in Dhaka at 6.10am on Tuesday and firefighters from 47 units were working to douse the blaze, fire service official Rafi Al Faruk said.
It continued to rage six hours after it began. Anwarul Islam, another fire service official, said they did not know how the fire started.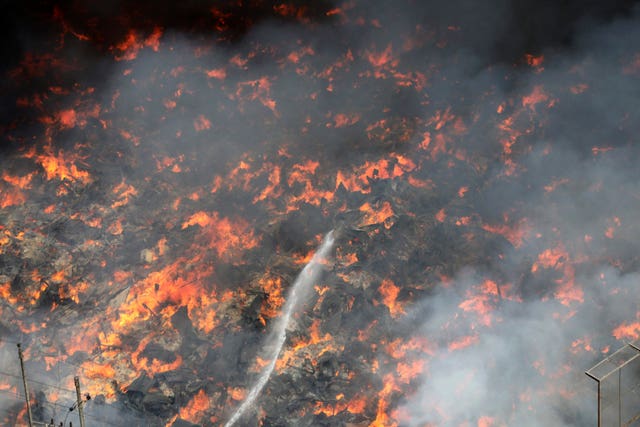 "I have two shops here. Everything is gone," said Mohammed Mohsin as he sobbed. "All my capital has been invested here. Why does God punish me this way?"
Many merchants tried to save some of their belongings but failed as the fire spread quickly.
However, the country's garment industry, which has had devastating fires in the past, has improved significantly over the last decade.