Japanese police have arrested two men who posted a clip showing one of them eating ginger from a communal container in a prank that has become known as "sushi terrorism".
Osaka prefectural police said Ryu Shimazu and Toshihide Oka were arrested on suspicion of obstructing business as well as destroying and dirtying property.
In a video filmed by Oka and shared on social media, Shimazu is seen repeatedly shovelling shredded pickled red ginger — a staple topping for a popular beef dish — into his mouth with his chopsticks instead of a tong that customers are supposed to use, police said.
Shimazu told police that he wanted to make people laugh.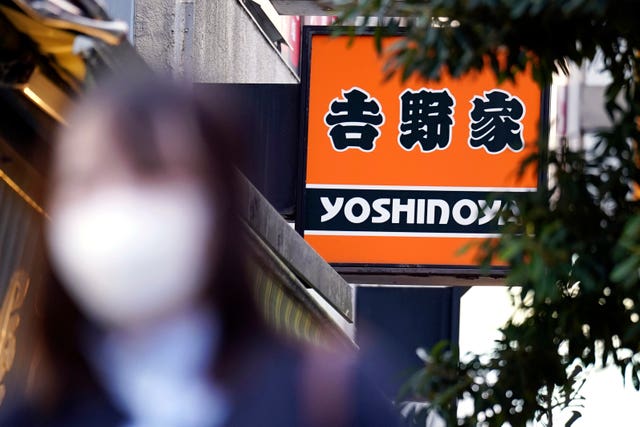 Police arrested Shimazu, 35, in March, and Oka, 34, this week, officials said, and both admitted the charges against them.
If convicted of obstructing business, they could face fines of up to 500,000 yen (£3,000) or up to three years in prison. For property destruction, they could face up to three years in prison or a fine of up to 300,000 yen (£1,800).
Their prank surfaced in February when a customer notified the chain about the video, prompting the restaurant to temporarily close to discard all ginger condiment and clean its containers, police said. The Yoshinoya restaurant chain also reported the case to police.
Police identified the restaurant only as part of the Yoshinoya chain, in the Suminoe district of Osaka.
Yoshinoya Holdings said it was regrettable that news of the prank caused discomfort for many customers while raising questions over the safety of the entire food industry, and that the company hoped similar problems will not be repeated, Kyodo News reported.
The reasonably priced gyudon, a bowl of rice topped with soy-flavoured beef and onion, is a popular meal, and the incident at Yoshinoya, which operates more than 1,100 outlets nationwide, apparently caused some concern, coming just weeks after a series of pranks at revolving sushi chains that became known as "sushi terrorism".
In one case, police in February arrested three for allegedly obstructing business by licking the top of a communal soy sauce bottle, grabbing passing sushi with bare hands and eating it at a major "revolving" sushi restaurant in central Japan.
Other sushi chains were hit by similar pranks and have taken action, including installing surveillance cameras to monitor customers or even halting their sushi-serving conveyors.