A man fleeing police in northern California took two hostages at a public park, killing one of them and wounding the other and an officer before surrendering, authorities have said.
The events happened on Thursday in Roseville, a city of about 150,000, 20 miles north east of Sacramento, in the early afternoon as families played at nearby baseball fields and children attended camp.
The California Highway Patrol officer was in stable condition at a hospital. The names of the two adults taken hostage, including the one who died, were not immediately released.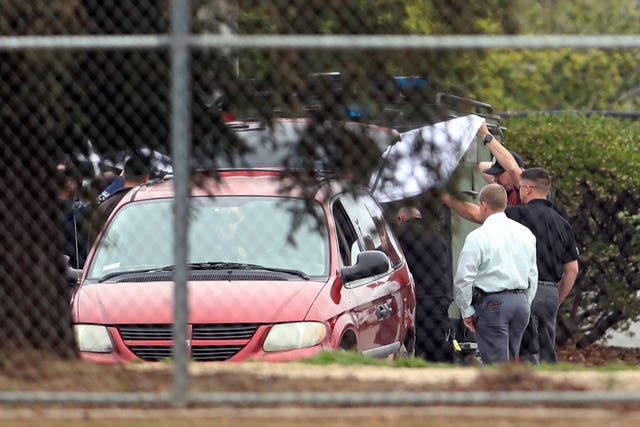 The suspect, who also was not immediately named, was taken to hospital with gunshot wounds but there was no immediate word on his condition, the city statement said.
It is unclear how he was wounded. Police did not immediately indicate whether officers had fired any shots.
The events unfolded when highway patrol officers attempted to serve the man a warrant, prompting him to shoot at and wound an officer.
When Roseville police arrived, the suspect was seen carrying a gun and running. He then grabbed two civilians in the park and held them hostage, shooting both, Mr Newton said.
He added that he did not know what prompted the warrant.
Witness Victor Michael was at baseball practice with his child at Mahany Park when he saw what he thought was youngsters playing paintball, but then he heard police tell someone to stop and "get down". Then gunfire followed.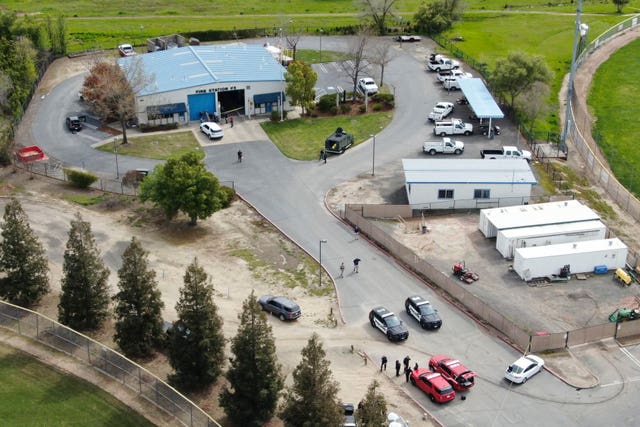 He said heard between 20 and 30 gunshots and took refuge with his child behind the tyres of his vehicle, he said.
The sprawling park in a quiet suburb of Sacramento includes a sports complex, public library, aquatics centre and nature trails.
The fitness centre and library were temporarily locked down, and students attending camps were taken to a nearby school to be reunited with their families.