Not even the annual White House Easter egg roll is safe from presidential politics.
US President Joe Biden, the host of Monday's festivities on the South Lawn, said he plans to participate in "at least three or four more Easter egg rolls, maybe five".
Mr Biden was alluding to his expected re-election bid but when pressed for news by Al Roker of NBC's Today show, the president gave no ground.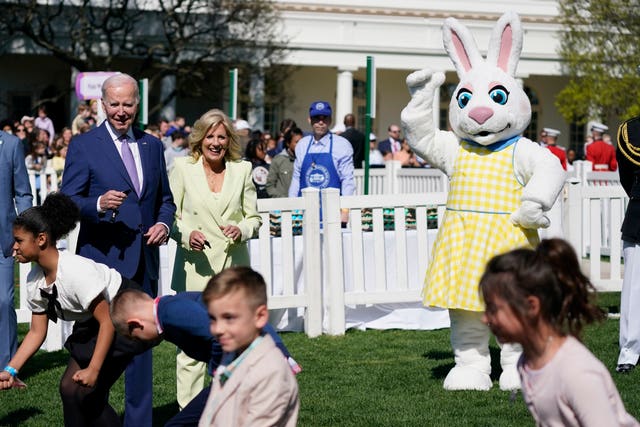 "I'm planning on running, Al, but we're not prepared to announce it yet," Mr Biden told Mr Roker.
The White House Easter egg roll dates back to 1878, when President Rutherford B Hayes opened the White House lawn to children after they were kicked off the grounds of the US Capitol.