A volcano has erupted in far eastern Russia, spewing clouds of dust 12 miles into the sky and covering broad areas with ash.
The ash cloud from the eruption of Shiveluch, one of the Kamchatka Peninsula's most active volcanoes, extended more than 310 miles north west and engulfed several villages in grey volcanic dust.
Officials closed the skies over the area to aircraft and local authorities advised residents to stay indoors. Schools in several communities were shut, and two villages had their power supplies cut for a few hours.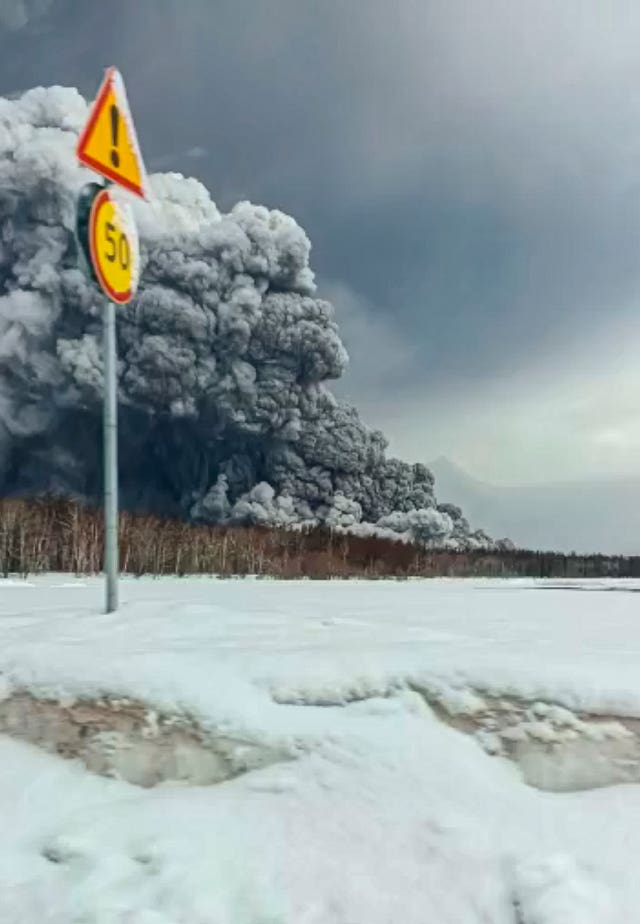 The village of Klyuchi, which is 30 miles from the volcano, was covered by an 8cm layer of dust. Residents posted videos showing the ash cloud plunging the area into darkness.
Kamchatka governor Vladimir Solodov said there was no need for a mass evacuation but added that some residents who have health issues could be temporarily evacuated.
The Kamchatka Peninsula, which extends into the Pacific Ocean about 4,000 miles east of Moscow, is one of the world's most concentrated areas of geothermal activity, with about 30 active volcanoes.