The FBI wants to question a 21-year-old member of the Massachusetts Air National Guard in connection with the disclosure of classified military documents on the Ukraine war, according to sources.
Investigators believe that the guardsman, who specialises in intelligence, led a chat group where the documents were posted, according to two people who spoke on condition of anonymity to The Associated Press.
They identified the guardsman as Jack Teixeira of Swansea, Massachusetts.
The New York Times earlier reported the FBI's interest in the person.
The Justice Department and FBI had narrowed the pool of potential suspects believed responsible for the disclosure of the highly classified material, sources said.
The Biden administration has been working to assess the diplomatic and national security consequences of the leaked documents since they were first reported last week.
A top Pentagon spokesman told reporters earlier this week that the disclosures present a "very serious risk to national security," and the Justice Department opened an investigation to identify the person responsible.
It was not clear how many suspects remained or when or if an arrest might be made.
The Justice Department declined to comment Thursday.
Sources said the leak may have started on a site called Discord, a social media platform popular with people playing online games. The Discord site hosts real-time voice, video and text chats for groups and describes itself as a place "where you can belong to a school club, a gaming group, or a worldwide art community".
In one of those forums, originally created to talk about a range of topics, members would debate the war in Ukraine. According to one member of the chat, an unidentified poster shared documents that the poster claimed were classified, first typing them out with the poster's own thoughts, then, as of a few months ago, uploading images of folded papers.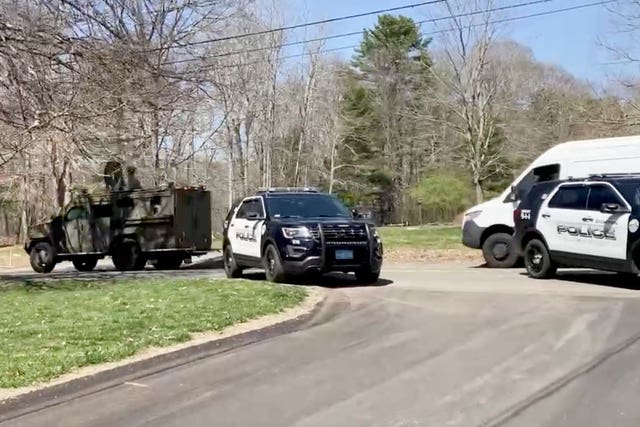 There are only a few ways the classified information that was leaked could have been accessed, which may provide critical clues as to who is responsible. Typically in classified briefings, as with the slides that were placed on Discord, the information is shared electronically.
That is done either through secure computer terminals where users gain access based on their credentials or through tablets that are distributed for briefings and collected afterward.
If the slides need to be printed out instead, they can only be sent to secured printers that are able to handle classified documents — and that keep a digital record of everyone who has requested a printout.
In most of the photographs of documents posted online the pictures are of paper copies that look like they had been folded into quarters.
In the days since the leaks came to light, the Pentagon has deferred questions on the investigation to the Justice Department, stating that it is a criminal matter.