Four firefighters died and nearly a dozen others were injured after a massive fire broke out in a garment factory in the southern Pakistan port city of Karachi, rescue officials and police said on Thursday.
The cause of the blaze, which ripped through the factory on Wednesday and eventually caused it to collapse, was not known, police said.
Earlier, heavy grey smoke suddenly rose from the factory. Firefighters had almost extinguished the blaze when the collapse happened.
Rescuers have retrieved the bodies of the firefighters from the rubble of the factory.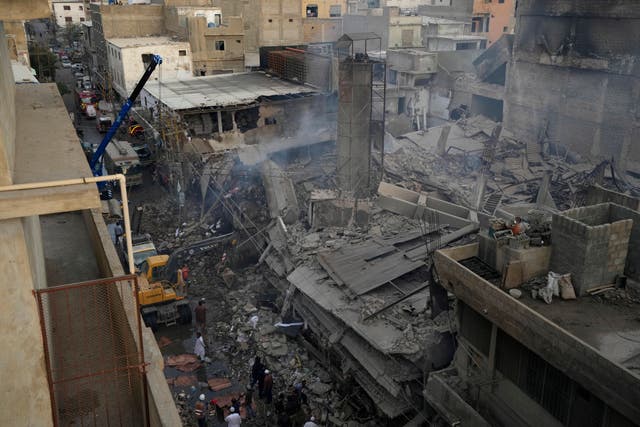 Pakistani prime minister Shahbaz Sharif expressed sorrow over the deaths of firefighters, describing them as "martyrs" who died while trying to save the lives of others.
In a statement, he conveyed his condolences to the families of the victims.
In August 2021, at least 10 people were killed in a massive fire at a chemical factory in Karachi. In the deadliest such incident, 260 people were killed in 2012 after being trapped inside a garment factory when a fire broke out.