Many areas in northern China were blanketed with floating sand and dust on Thursday, and a sandstorm was expected to sweep through parts of Inner Mongolia.
The sandy, dusty weather and strong winds will last until Sunday, the National Meteorological Centre said, adding that people should take precautionary measures to guard against poor air quality.
It renewed a blue alert for sandstorms, the least severe warning in the country's four-tier weather warning system, and forecast that more than a dozen regions, including major cities like Beijing and Shanghai, would see some areas affected by floating sand and dust on Thursday.
The centre's chief forecaster, Gui Hailin, earlier said the sandy and dusty weather began on Sunday in southern Mongolia.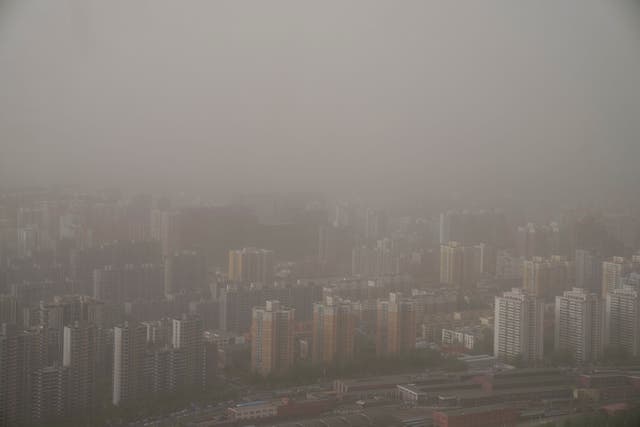 In Beijing, buildings and traffic were shrouded by dust.
The IQAir website showed an air quality index of 540 for the capital and described its air pollution level as hazardous.
The Beijing Municipal Ecological and Environmental Monitoring Centre issued the highest air pollution warning.
Running enthusiast Tu Jiaxian said the sandstorm had a "huge impact" on her life because it interrupted her marathon training plans.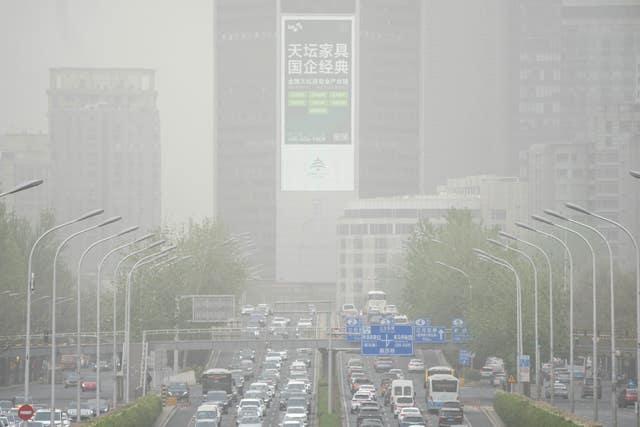 Cao Yuanyuan, a newcomer to Beijing, was surprised at first to see the hazy scenes and took photos of them.
But the bad weather forced her to wear glasses as a protective measure and keep the windows in her room shut.
"But there is still sand coming in, and I can smell the earth," Ms Cao said.