Russia's top security agency on Thursday accused a Ukrainian man of involvement in a bombing that killed a well-known Russian military blogger at a St  Petersburg cafe.
Vladlen Tatarsky, 40, an ardent supporter of the war in Ukraine who filed regular reports on the fighting from the front lines, was killed on April 2 as he led a discussion at a riverside cafe in the historic heart of St Petersburg, Russia's second-largest city.
More than 50 people were injured.
A St Petersburg resident, Darya Trepova, 26, who was seen on video moments before the blast presenting Tatarsky with a statuette that contained explosives, was quickly arrested.
According to Russian media reports, she told investigators she was asked to deliver the statuette but did not know what was inside it.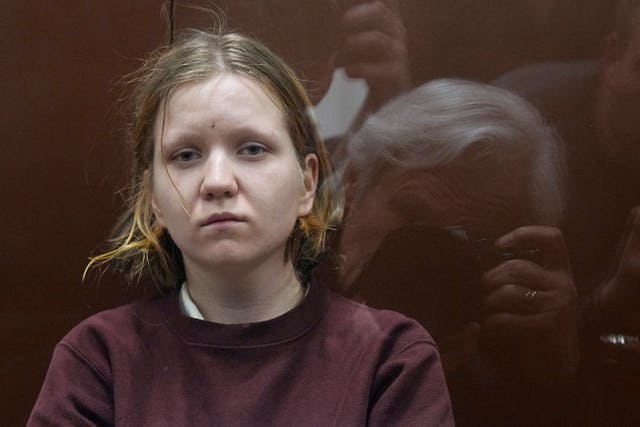 Ukrainian authorities have not directly responded to the accusation, but an adviser to Ukrainian President Volodymyr Zelensky described the bombing as part of Russia's internal turmoil.
On Thursday, the Federal Security Service, known under its Russian acronym FSB, said a Ukrainian citizen whom it identified as Yuriy Denysov, had gathered information about the blogger and provided Ms Trepova with explosives delivered via courier service.
The agency claimed that Denysov was acting on orders from the Ukrainian security services and left Russia the day after the bombing.
The FSB also said Ms Trepova was a supporter of imprisoned Russian opposition leader Alexei Navalny and accused Mr Navalny's top allies of making repeated calls for subversive activities in Russia.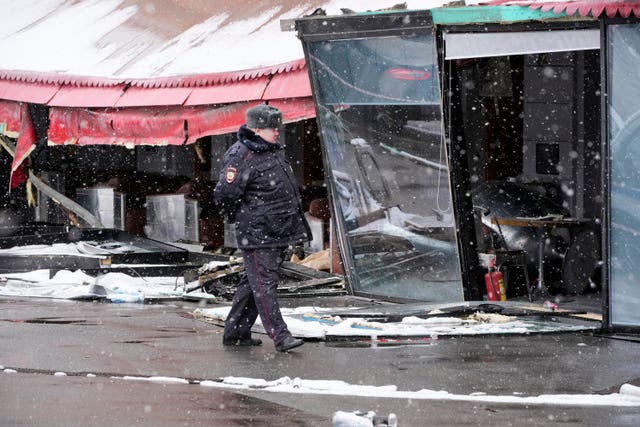 His lawyers and associates said on Wednesday that Mr Navalny was suffering from acute stomach pains and voiced fears that he might have been poisoned.
The bombing was the latest attack inside Russia on a high-profile pro-war figure. Last year, a nationalist TV commentator was assassinated when a bomb exploded in her vehicle outside Moscow.
Tatarsky was the pen name of Maxim Fomin, who had accumulated more than 560,000 followers on his Telegram messaging app channel.
He had joined separatists in eastern Ukraine after a Moscow-backed insurgency erupted there in 2014 and fought on the front lines for years before turning to blogging.
Military bloggers have become increasingly visible in Russia, supporting the war but also exposing flaws in military strategy while the Kremlin has shut down independent media outlets and muzzled any criticism of the war.