Four people have been killed and several people injured during a shooting at a birthday party in Alabama on Saturday night, police said.
WRBL-TV reported the shooting occurred at a dance studio in Dadeville.
The station showed images of crime scene tape around the Mahogany Masterpiece Dance Studio and neighbouring buildings and a heavy police presence.
Sgt Jeremy Burkett said: "There were four lives tragically lost in this incident and there's been a multitude of injuries."
Pastor Ben Hayes, who serves as the chaplain for the Dadeville Police Department and for the local high school football team, said most of the victims were teenagers because the shooting occurred at a birthday party for a 16-year-old.
"One of the young men that was killed was one of our star athletes and just a great guy. So I knew many of these students. Dadeville is a small town and this is going to affect everybody in this area," Mr Hayes said.
Alabama Governor Kay Ivey said in a statement posted on social media: "This morning, I grieve with the people of Dadeville and my fellow Alabamians. Violent crime has NO place in our state, and we are staying closely updated by law enforcement as details emerge."
The Tallapoosa County school system said counseling will be available for students at the schools Monday, the school superintendent, Raymond C Porter, said.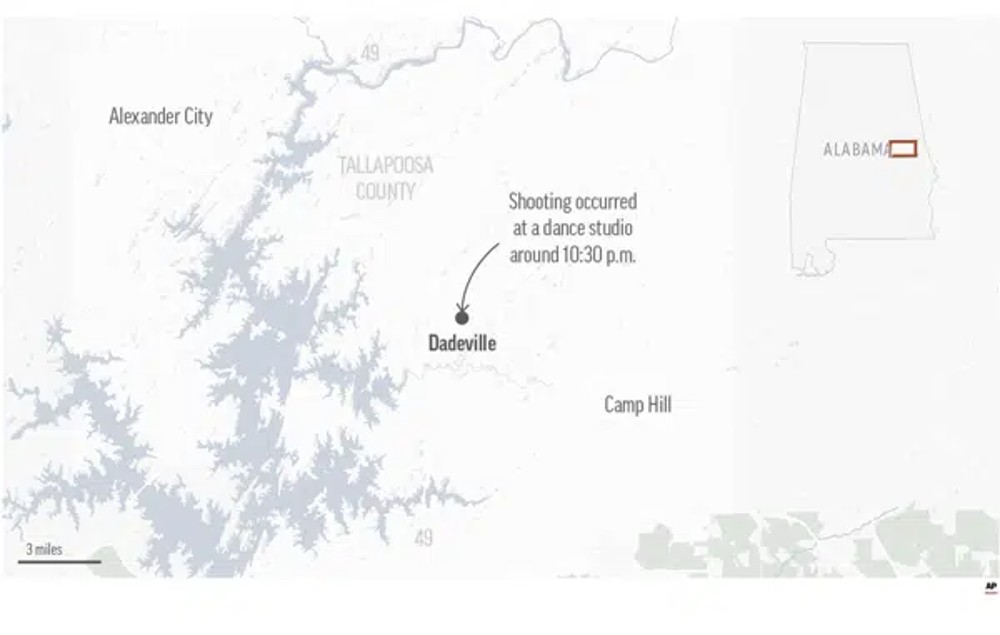 Dadeville is about 57 miles (92 kilometres) northeast of Montgomery, the state capital of Alabama, and has a population of 3,200.