Four people were fatally shot in a Maine home, and three others were shot and wounded on a highway 25 miles away, in a pair of crimes that were linked, police said.
One person was in custody.
The bodies were found in a home in Bowdoin a short time before three people were shot in their vehicles to the south on Interstate 295 in Yarmouth, authorities said.
Maine State Police said the shootings were connected but did not immediately discuss a motive or identify the person in custody, police spokesperson Shannon Moss said.
The highway shootings led to a heavy police presence in Yarmouth, including officers carrying rifles. At one point, heavily armed officers peered inside the trunk of a car that had apparent bullet holes in the windscreen at a slip road. Witnesses told reporters they saw one person in handcuffs.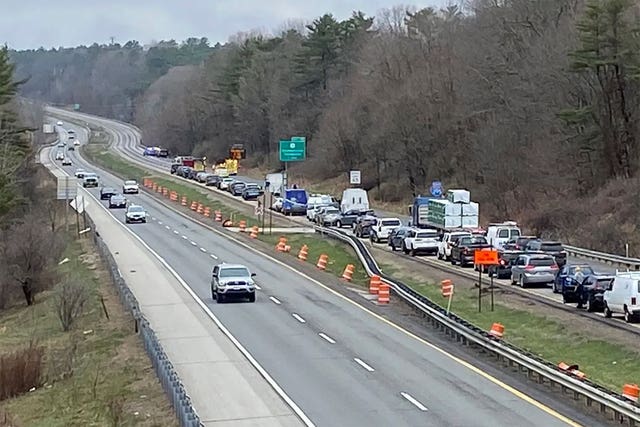 "We are confident that there is no imminent threat to the general public at this time," said Sagadahoc County Sheriff Joel Merry, whose deputies were assisting in Bowdoin.
At the scene in Bowdoin, yellow crime scene tape hung around a home in a wooded area. About 10 marked and unmarked police vehicles and a crime scene van were parked outside
In Yarmouth, traffic backed up on the interstate as police shut down the southbound lanes, and state, county and local police canvassed the area. Representatives for the Maine Department of Transportation said they closed the southbound side of I-295 in Yarmouth in late morning at the request of state police.
Police briefly ordered people in nearby neighbourhoods to take shelter, but authorities later announced there was no threat to the public.
Lenora Felker, who works near the highway at Rosemont Market and Bakery, said people started streaming in, saying the highway was closed, followed by dozens of police officers who descended on the area.
Officers canvassed businesses asking if they had seen "anyone that was wet and muddy fleeing," she said. But she said no one saw anything "out of the ordinary".