At least four people have been injured in an attack at a gym in the western German city of Duisburg, police said.
Tuesday evening's attack occurred in the old city of Duisburg and police asked residents to avoid the area.
"According to current information, one person has injured other people with an object" at a gym, Duisburg police tweeted.
"The situation is currently still confusing."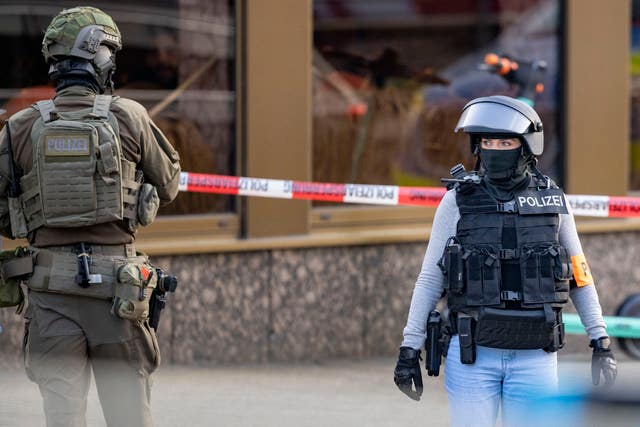 German news agency dpa reported that several people were severely injured.
It was not immediately clear how many people were injured and the attacker appeared to still be on the loose, dpa reported.
Police said they received the first emergency calls at about 5.40pm local time.
Several victims were taken to hospital, while investigators searched the gym and questioned witnesses to the attack, dpa said.
Several witnesses to the attack, some still with their sports bags, were taken to a nearby restaurant so police could question them.
The president of the German parliament, Baerbel Bas, who is from Duisburg, expressed shock over the attack.
"Terrible. My thoughts are with the injured," Ms Bas tweeted. "I hope that the emergency services will soon be able to clear up the threatening situation."