The US military airlifted embassy officials out of Sudan on Sunday and international governments raced to evacuate their diplomatic staff and citizens trapped in the capital as rival generals battled for control of Africa's third-largest country for a ninth consecutive day.
Fighting raged in Omdurman, the city across the Nile from Sudan's capital Khartoum, residents reported. The violence took place despite a truce that had been declared to coincide with the three-day Muslim holiday of Eid al-Fitr.
"We did not see such a truce," said Amin al-Tayed from his home near state television headquarters in Omdurman. He said heavy gunfire and thundering explosions had rocked the city. "The battles did not stop," he said.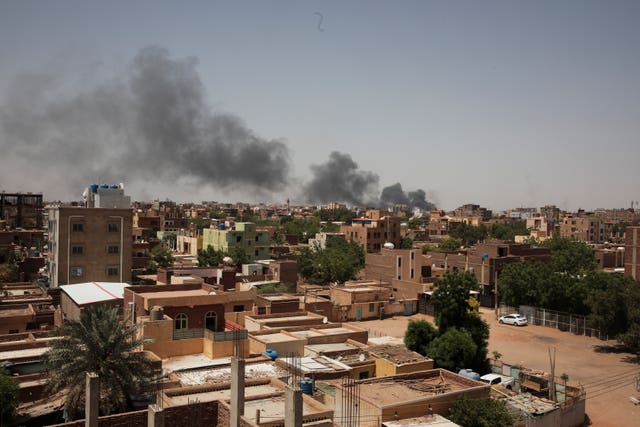 US special forces evacuated some 70 US embassy staff from Khartoum to an undisclosed location in Ethiopia early on Sunday, after a week of fighting hindered rescue efforts.
Although American officials said it was still too dangerous to carry out a government-co-ordinated mass evacuation of private citizens, other countries were scrambling to evacuate their citizens and diplomats.
France, Greece and other European countries said on Sunday they were organising evacuations for embassy employees and nationals, along with some citizens of allied countries.
The Greek foreign minister said the country had dispatched aircraft and special forces to its ally, Egypt, in preparation for an evacuation of 120 Greek and Cypriot nationals from Khartoum. Most had sought shelter at a Greek Orthodox cathedral in the capital in recent days, Nikos Dendias said.
The Netherlands had sent two air force Hercules C-130 planes and an Airbus A330 to Jordan ahead of a possible rescue mission.
"We deeply sympathise with the Dutch in Sudan and will make every effort to evacuate people where and when possible," defence minister Kajsa Ollongren said.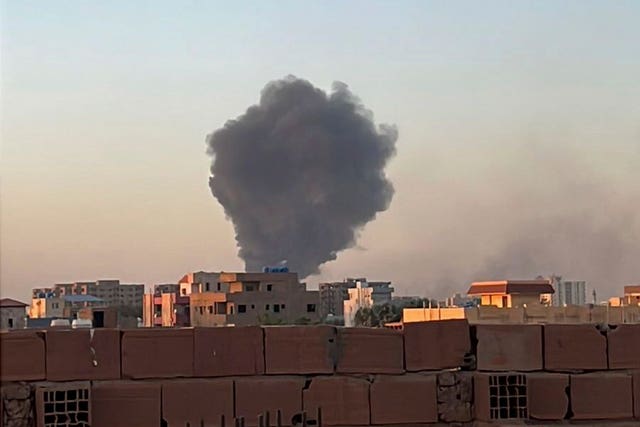 The European Union's foreign policy chief Josep Borrell tweeted he had spoken with the rival commanders, urging an immediate ceasefire to protect civilians and ensure the safe evacuation of EU citizens.
The fighting between the Sudanese armed forces and the powerful paramilitary group, known as the Rapid Support Forces (RSF), has targeted and paralysed the country's main international airport, reducing a number of civilian aircraft to ruins and destroying at least one runway.
Other airports across the country have also been knocked out of operation.
Overland travel across areas contested by the warring parties has proven dangerous.
But some countries have pressed ahead with the journey. Saudi Arabia said on Saturday that the kingdom had successfully evacuated 157 people, including 91 Saudi nationals and citizens of other countries.
Saudi state TV released footage of a large convoy of Saudis and other foreign nationals traveling by car and bus from Khartoum to Port Sudan, where a navy ship then ferried the evacuees across the Red Sea to the Saudi port of Jeddah.
In Sunday's fighting, a senior military official said army and police repelled an RSF attack on Kober Prison in Khartoum where Sudan's longtime ruler, Omar al-Bashir, and former officials in his movement have been imprisoned since his removal in 2019.
The official said a number of prisoners fled but that Mr al-Bashir and other high-profile inmates were still held in a "highly secure" area. The official said "a few prisoners" had been killed or wounded.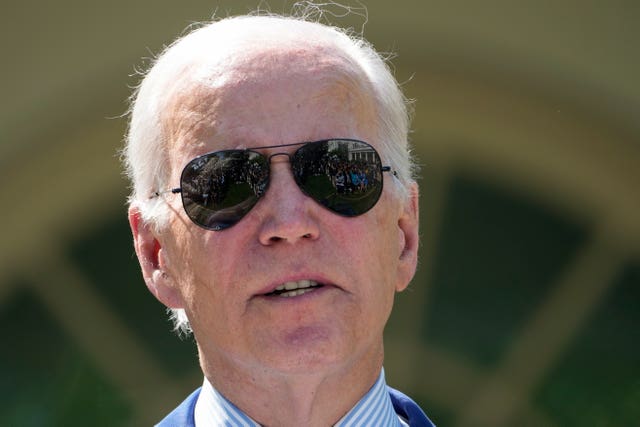 The power struggle between the Sudanese military, led by General Abdel-Fattah Burhan, and the Rapid Support Forces, led by General Mohammed Hamdan Dagalo, has dealt a harsh blow to Sudan's hopes for a democratic transition.
More than 420 people, including 264 civilians, have been killed and more than 3,700 have been wounded in the fighting.
Hospitals say they are struggling to cope. Many dead and wounded have been stranded by the fighting, according to the Sudan Doctors' Syndicate which monitors casualties, suggesting the death toll is probably far higher than what is publicly known.
The fighting has left millions of Sudanese stranded at home — hiding from explosions, gunfire and looting — without adequate electricity, food or water.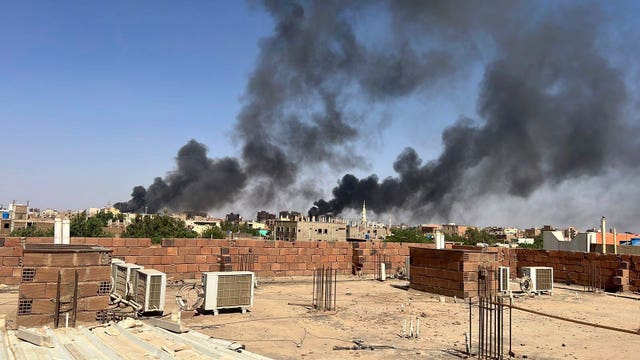 The current explosion of violence came after the two generals fell out over a recent internationally brokered deal with democracy activists that was meant to incorporate the RSF into the military and eventually lead to civilian rule.
The rival generals rose to power in the tumultuous aftermath of popular uprisings that led to the removal of Mr al-Bashir in 2019.
Two years later, they joined forces to seize power in a coup that ousted the civilian leaders and opened a troubled new chapter in the country's history.