US special operations forces carried out a precarious evacuation of the American embassy in warring Sudan on Sunday, sweeping in and out of the capital, Khartoum, with helicopters on the ground for less than an hour.
No shots were fired and no major casualties were reported.
With the last US employee of the embassy out, Washington closed its mission in Khartoum indefinitely.
Thousands of private American citizens remaining in the east African country were left behind because US officials said it would be too dangerous to carry out a broader evacuation mission.
Battles between two rival Sudanese commanders entered their ninth day on Sunday, forcing continued closing of the main international airport and leaving roads out of the country in control of armed men. More than 400 people have been killed in the fighting.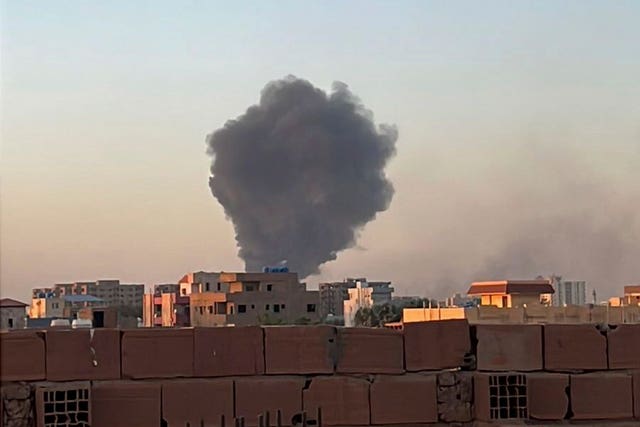 He also called for the end to the "unconscionable" violence.
About 100 US troops in three MH-47 helicopters carried out the rescue operation.
They airlifted all of roughly 70 remaining American employees from a landing zone at the embassy to an undisclosed location in Ethiopia. Ethiopia also provided overflight and refuelling support, said Molly Phee, assistant secretary of state for African affairs.
Mr Biden said Djibouti, Ethiopia, and Saudi Arabia also assisted with the evacuation.
"I am proud of the extraordinary commitment of our embassy staff, who performed their duties with courage and professionalism and embodied America's friendship and connection with the people of Sudan," he said in a statement.
"I am grateful for the unmatched skill of our service members who successfully brought them to safety."
US Africa Command and chairman of the Joint Chiefs General Mark Milley were in contact with both warring factions before and during the operation to ensure that US forces would have safe passage to carry out the evacuation.
However, John Bass, a US undersecretary of state, denied claims by one faction, Sudan's paramilitary Rapid Security Forces, that it assisted.
"They co-operated to the extent that they did not fire on our service members in the course of the operation," he said.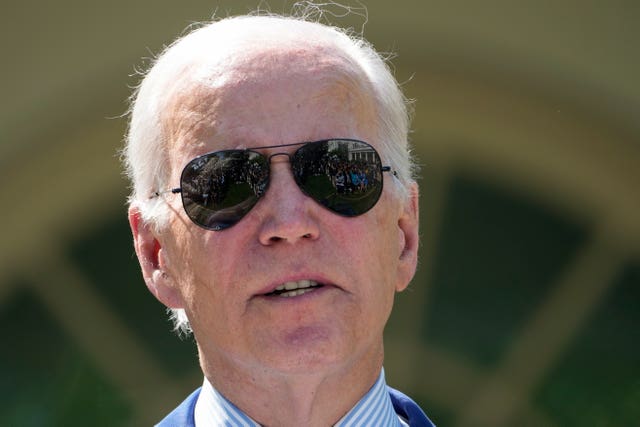 "This tragic violence in Sudan has already cost the lives of hundreds of innocent civilians. It's unconscionable and it must stop," he said.
"The belligerent parties must implement an immediate and unconditional ceasefire, allow unhindered humanitarian access, and respect the will of the people of Sudan."
The fighting broke out on April 15 between two commanders who just 18 months earlier had jointly orchestrated a military coup to derail the nation's transition to democracy.
The ongoing power struggle now between the armed forces chief, General Abdel-Fattah Burhan, and the head of the Rapid Support Forces paramilitary group, General Mohammed Hamdan Dagalo, has millions of Sudanese cowering inside their homes, hiding from explosions, gunfire and looting.
The violence has included an unprovoked attack on an American diplomatic convoy and numerous incidents in which foreign diplomats and aid workers were killed, injured or assaulted.
An estimated 16,000 private US citizens are registered with the embassy as being in Sudan. The figure is vague because not all Americans register with embassy or say when they depart.
The embassy issued an alert earlier on Saturday warning that "due to the uncertain security situation in Khartoum and closure of the airport, it is not currently safe to undertake a US government-co-ordinated evacuation of private US citizens".
The US evacuation planning for American employees of the embassy got under way in earnest on Monday after the embassy convoy was attacked in Khartoum.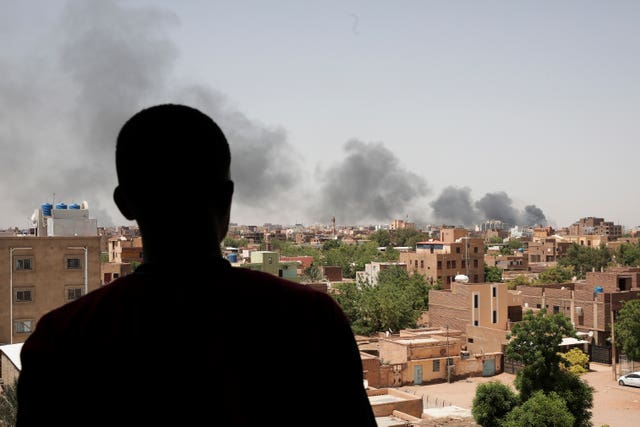 Saudi Arabia announced the successful repatriation of some of its citizens on Saturday, sharing footage of Saudi nationals and other foreigners welcomed with chocolate and flowers as they stepped off an apparent evacuation ship in the port of Jeddah.
Embassy evacuations carried out by the US military are relatively rare and usually take place only under extreme conditions.
When it orders an embassy to draw down staff or suspend operations, the State Department prefers to have its personnel leave on commercial transport if that is an option.
When the embassy in Kyiv temporarily closed just before Russia's invasion of Ukraine in February 2022, staff used commercial transport to leave.
However, in several other recent cases, notably in Afghanistan in 2021, conditions made commercial departures impossible or extremely hazardous.
American troops accompanied personnel from the US Embassy in Tripoli, Libya, in an overland convoy to Tunisia when they evacuated in 2014.