Sudan's warring generals have pledged to observe a new three-day truce brokered by the United States and Saudi Arabia in an attempt to pull Africa's third-largest nation back from the abyss.
The claims were immediately undercut by the sound of heavy gunfire and explosions in the capital of Khartoum. Residents said warplanes were flying overhead.
Several previous ceasefires declared since the April 15 outbreak of fighting were not observed although intermittent lulls during the weekend's major Muslim holiday allowed for dramatic evacuations of hundreds of diplomats, aid workers and other foreigners by air and land.
For many Sudanese, the departure of foreigners and closure of embassies is a terrifying sign that international powers expect a worsening of the fighting that has already pushed the population into disaster.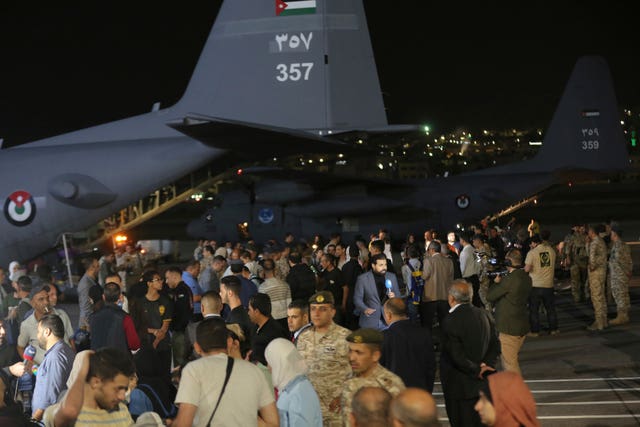 Late on Monday, US secretary of state Antony Blinken announced that he had helped broker a new 72-hour ceasefire. The truce would be an extension of the nominal three-day holiday ceasefire.
The Sudanese military, commanded by General Abdel Fattah Burhan, and the rival Rapid Support Forces (RSF), a paramilitary group led by General Mohammed Hamdan Dagalo, said on Tuesday they would observe the ceasefire. In separate announcements, they said Saudi Arabia played a role in the negotiations.
"This ceasefire aims to establish humanitarian corridors, allowing citizens and residents to access essential resources, healthcare, and safe zones, while also evacuating diplomatic missions," the RSF said.
The army announcement used similar language, adding that it will abide by the truce "on the condition that the rebels commit to stopping all hostilities".
But fighting continued, including in Omdurman, a city across the Nile River from Khartoum.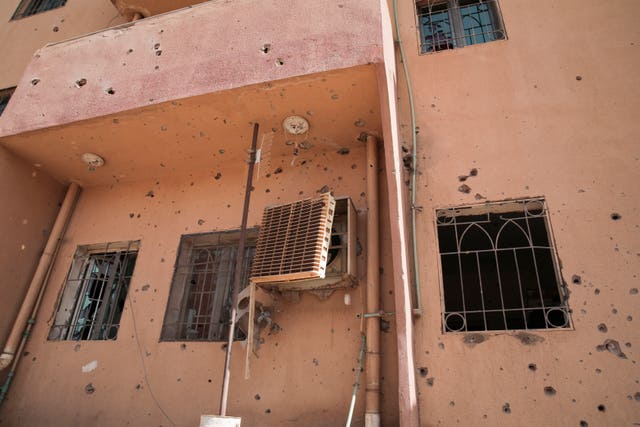 "They did not stop fighting," he said. "They stop only when they run out of ammunition."
"Sounds of gunfire, explosions and flying warplanes are still heard across Khartoum," said Atiya Abdalla Atiya, secretary of the Doctors' Syndicate. "They don't respect ceasefires."
Mr Atiya and Farah Abass, another Khartoum resident, said people were still fleeing Khartoum on Tuesday.
Bus stations were packed with many who had spent the night there, hoping to get a seat on a departing bus, they said. Drivers increased the prices, sometimes tenfold, for routes to Port Sudan or the border crossing with Egypt.
Sudan was once a symbol of hope because of its fitful efforts to transition from decades of autocratic rule to democracy but now faces a bleak future.
Even before April 15, one-third of the population of 46 million relied on humanitarian assistance. Most of those providing aid have suspended operations.
In the past 11 days, Sudanese have faced a harrowing search for safety in the constantly shifting battle of explosions, gunfire and armed fighters looting shops and homes.
Many have been huddling in their homes for days. Food and fuel are leaping in price and harder to find, electricity and the internet are cut off in much of the country, and hospitals are near collapse.
Those who can afford it were making the 15-hour drive to the Egyptian border or to Port Sudan on the Red Sea coast. Those without means to get abroad streamed out to relatively calmer provinces along the Nile, north and south of Khartoum.
More than 420 people, including at least 291 civilians, have been killed and over 3,700 wounded since the fighting began.
The military has appeared to have the upper hand in Khartoum but the RSF still controls many districts in the capital and Omdurman, and has several large strongholds around the country.
Meanwhile, airlifts of foreigners have continued.
The UK Government said on Tuesday that it will run evacuation flights for UK nationals from Sudan from an airfield outside Khartoum.
Germany said one of its rescue planes flew another mission early on Tuesday, bringing the total of people evacuated to nearly 500.
France secured the use of a base on the outskirts of Khartoum to act as an extraction point after intense negotiations with both sides — the military that held the base and the RSF that held the surrounding districts, a French diplomatic official said.