An aircraft carrying eight tons of emergency medical aid has landed in Sudan to resupply hospitals devastated by more than two weeks of fighting between forces loyal to rival generals.
The supplies are enough to treat hundreds of wounded, as the civilian death toll from the countrywide violence topped 400.
The conflict erupted on April 15 between the nation's army and its paramilitary force, and threatens to thrust Sudan into a raging civil war.
More than two-thirds of hospitals in areas with active fighting are out of service, a national doctors' association has said, citing a shortage of medical supplies, health workers, water and electricity.
The supplies, including anaesthetics, dressings, sutures and other surgical material, are enough to treat more than 1,000 people wounded in the conflict, the ICRC said.
"The hope is to get this material to some of the most critically busy hospitals in the capital" Khartoum and other hot spots, said Patrick Youssef, the ICRC's regional director for Africa.
The Sudan Doctors' Syndicate, which monitors casualties, said on Sunday that over the past two weeks 425 civilians were killed and 2,091 wounded.
The Sudanese Health Ministry on Saturday put the overall death toll, including fighters, at 528, with 4,500 wounded.
Some of the deadliest battles have raged across Khartoum.
The fighting pits the army chief General Abdel Fattah Burhan against General Mohammed Hamdan Dagalo, the head of a paramilitary group known as the Rapid Support Forces (RSF).
The generals, both with powerful foreign backers, were allies in an October 2021 military coup that halted Sudan's fitful transition to democracy, but they have since turned on each other.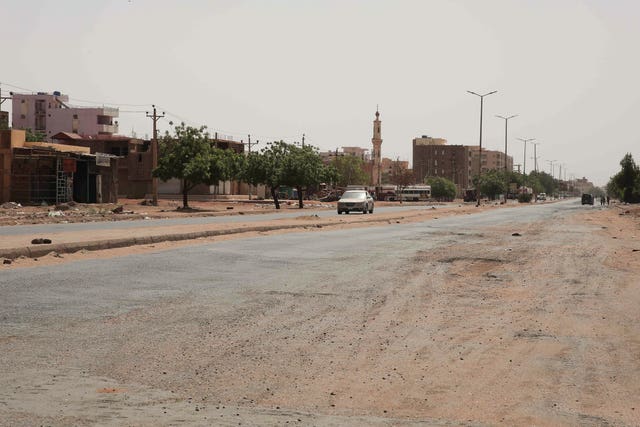 Tens of thousands have fled to neighbouring countries, including Chad and Egypt, while others remain pinned down with dwindling supplies.
Thousands of foreigners have been evacuated in airlifts and land convoys.
On Sunday, fighting continued in different parts of the capital where residents hiding in their homes reported hearing artillery fire.
There have been lulls in fighting, but never a fully observed ceasefire, despite repeated attempts by international mediators.
Over the weekend, residents reported that shops were reopening and normalcy was gradually returning in some areas of Khartoum as the scale of fighting dwindled after yet another shaky truce.
But in other areas, terrified residents reported explosions thundering around them and fighters ransacking houses.
The paramilitary RSF said on Sunday it would extend a humanitarian ceasefire for another 72 hours as of midnight, according to a statement on the group's official Facebook page.
Sudan's army did not immediately respond to the RSF announcement.
Mr Youssef said the agency has been in contact with the top command of both sides to ensure that medical assistance could reach hospitals safely.
"With this news today, we are really hoping that this becomes part of a steady co-ordination mechanism to allow other flights to come in," he said.
Mr Youssef said more medical aid was ready to be flown into Khartoum pending necessary clearances and security guarantees.
Sudan's healthcare system is near collapse with dozens of hospitals out of service.
Multiple aid agencies have had to suspend operations and evacuate employees.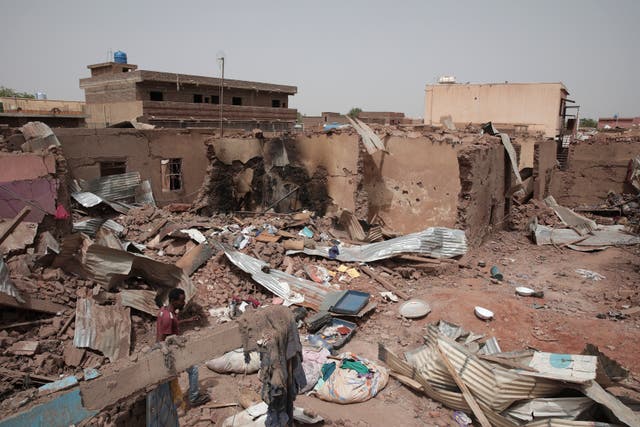 Most of the estimated 16,000 Americans believed to be in Sudan right now are dual US-Sudanese nationals.
The Defence Department said in a statement on Saturday it was moving naval assets towards Sudan's coast to support further evacuations.