A video recording of former US president Donald Trump being questioned about the rape allegations against him was made public for the first time on Friday, providing a glimpse of the Republican's emphatic denials.
Jurors got to see the video of Mr Trump's October 2022 deposition over the past few days at the trial over a lawsuit filed against him by advice columnist E Jean Carroll.
Written transcripts of Mr Trump's evidence had also previously been made public, but not the recording itself.
The video was made available on Friday to news organisations covering the proceedings.
"It's a disgrace. Frankly it's a disgrace that something like this can be brought," Mr Trump said.
Mr Trump reiterated his assertion that Ms Carroll is "not my type," but also mistook her for his second wife, Marla Maples, when shown a photo of him meeting Ms Carroll and her then-husband at an event in the 1980s.
Mr Trump was also asked about the infamous "Access Hollywood" video in which he bragged about grabbing women's genitals.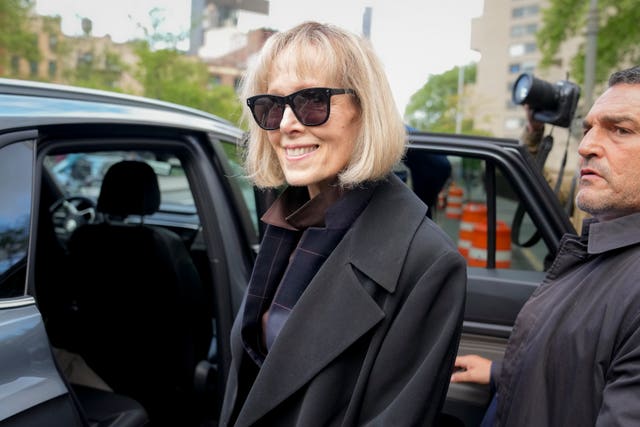 Mr Trump justified his comments about famous people being able to have their way with women, saying: "Historically, that's true with stars."
All planned testimony in the trial concluded on Thursday, clearing the way for closing arguments by the lawyers to happen on Monday barring a last-minute decision by Mr Trump to give evidence.